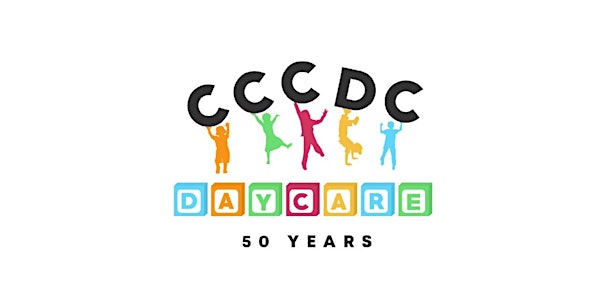 CAMPUS COMMUNITY COOPERATIVE DAY CARE 50TH CELEBRATION
Location
Cecil Community Centre
58 Cecil Street
Toronto, ON M5T 1N6
Canada
Description
Can you believe our Day Care has been around for 50 years??? Come celebrate this amazing milestone with old friends, music, food, cash bar, a few short speeches, photos/videos, kids' area and lots of mingling and catching up! We encourage you to buy your tickets now (or very soon) as there are many costs involved in making this event happen, from the venue to the caterer to liquor license.
This is NOT a fund raiser. All ticket sale income goes directly to pay for the event.
Please buy your tickets AS SOON AS POSSIBLE!
We encourage you to send in photos, papers and/or other memorabilia, preferably by scanning. We are creating digital, photographic and historical displays. There will also be a memorial table with short biographies and pictures to honour those who have died. Send any material you have to Karen Light at kanybugs@gmail.com and Sarah Spinks at spinfreeproductions@gmail.com.
If you would like to make a DONATION to help cover the costs of this event or to buy a ticket for someone who can't afford one, please do so by sending a cheque to CAMPUS COMMUNITY COOPERATIVE DAY CARE at 370 Huron Street, Toronto, M5S 2G4. You will receive a tax receipt. Please note on your cheque that the donation is specifically for the CCCDC 50th Celebration Event.
Share this information with anyone you know who might have been involved with CCCDC over the years! We want to reach everyone we can. Thanks. See you on September 21!
Visit our Facebook Page: https://www.facebook.com/pg/Campus-Co-op-Daycare-50th-Celebration-294247271422707/about/?ref=page_internal
Check out our CCCDC Website: https://cccdc50.weebly.com/