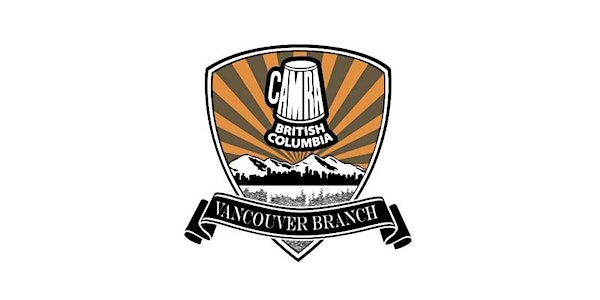 CAMRA BC - Vancouver Branch AGM 2018
When and where
Location
Central City on Beatty 871 Beatty St. Vancouver, BC V6B2M6 Canada
Description
We would like to formally invite all CAMRA BC - Vancouver Branch members to join us for our 2018 AGM, taking place at Central City on Beatty on Sunday, February 25. Doors open at 12:00pm, meeting begins at 1:00pm sharp. Attendance is free, however we ask that you RSVP so that we know how many members to expect.
We are excited to share this year's victories with you and give you a summary of how 2017-18 has gone for our team. Each member of the executive will report on their respective areas and answer any questions you might have.
After the reports, the current executive will be dissolved and a new executive will be elected. If you think you have what it takes to be an executive on the Vancouver board, please feel free to answer the call for nominations here. While the roles are time consuming, they are incredibly rewarding. If you are unsure about what a role entails, first read the descriptions posted on our website. If you are still unclear, you can absolutely contact any of the current executives to ask them what their job is like, or keep an eye out for the Meet the Exec night in early February.

To be nominated, you (and the person nominating you) must be a member in good-standing in the Vancouver branch; that is to say you must have an active, paid membership in the society. Self-nominations are accepted. Please send your nominations to secretary@camravancouver.ca. You can check out AGM Page on our website to see who's been nominated leading up to the AGM.
We will be tapping a cask to enjoy after the official business has adjourned. So, you get to be an active part of the local beer community and enjoy a good beer to celebrate a job well done - sounds like a win-win!

Note: If you are planning to join or renew at the AGM we encourage you to do so in advance. It's annual renewal time for many of our long standing members so it can be quite busy. Save yourself the queue to renew and do so ahead of time. If you are due for renewal you will receive an email two weeks before your renewal date with a link to renew online. If you have not received a renewal email and would like to renew online, please email membership@camravancouver.ca