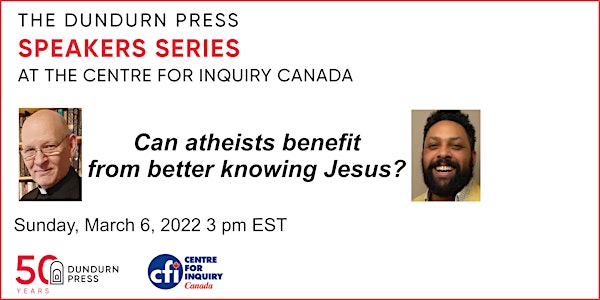 Can atheists benefit from better knowing Jesus?
A Christian and an atheist discuss the history and importance of Jesus
About this event
Join us for the next event in the Dundurn Press Speakers Series with Centre For Inquiry Canada:
CFIC invites you to a lively discussion and Q&A featuring book publisher, editor, and former evangelical Christian, Scott Fraser in conversation with controversial writer and broadcaster, The Reverend Michael Coren, author of The Rebel Christ.
Scott will be asking Michael serious questions about Jesus from the perspective of a progressive philosophical materialist and ex-Christian in order to explore if atheists and skeptics can benefit from a closer understanding of the central figure of Christianity.
Please register to receive login information to attend this free event.