Description
FREE WORKSHOP AND TRADE SHOW!
Interested in diversifying your farm? Curious about organic farming?
Join us on Saturday January 26, 2019 for a free workshop series and trade show in Fort Saskatchewan!
Workshop and Trade Show Schedule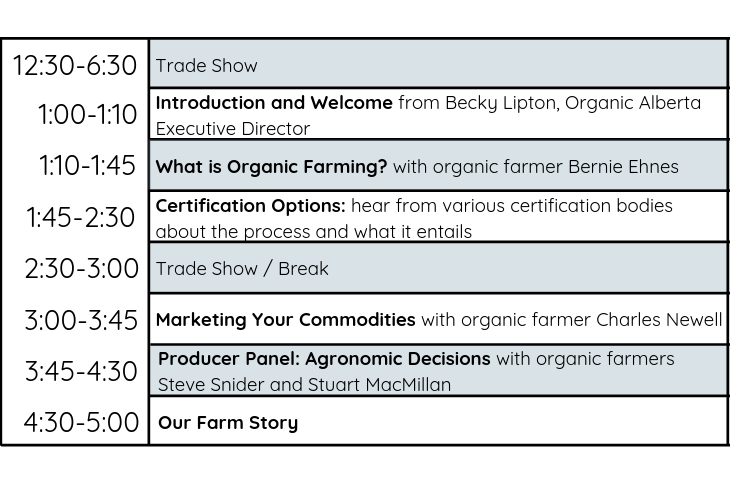 No RSVP is neccessary, we welcome walk-ins! We have provided this opportunity to RSVP so you can add the event to your calendar.
If you are interested in what the rest of the Organic Alberta 2019 Conference has to offer, click here. We have a great line-up of sessions on soil health, farm management, pest management, mental health, and more!
For more information on this workshop and trade show series, click here.
We hope to see you there!