Description



Introducing No Second Chances
March 8th, 2019 | 11:00 - 12:30 PM | Canada 2020 Studio
Join Canada 2020 on International Women's Day as we launch No Second Chances, a new exciting project exploring the experiences of the twelve women who have served in Canada's most senior political role: as First Minister (Prime Minister or Premier).
Our new project, launching in March 2019, will explore the stories of Canada's female First Ministers like you've never heard them before.
It all begins on March 8, 2019.
Join us to hear directly from three remarkable female leaders: Alison Redford, former Premier of Alberta; Kathy Dunderdale, former Premier of Newfoundland and Labrador; and Kathleen Wynne, former Premier of Ontario.
Registration is free and open to the public.
Biographies: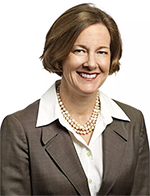 Alison Redford was the 14th Premier of Alberta, serving from 2011 to 2014. In the 2008 Alberta provincial election, Redford was elected as the MLA for the district of Calgary–Elbow. She was subsequently appointed Minister of Justice and Attorney General. After decades of service in international, federal and provincial politics, she was elected leader of the Progressive Conservative Party of Alberta and acclaimed Premier in 2011. She was the first woman to be premier of Alberta and the seventh woman in Canadian history to become the leader of a province or territory.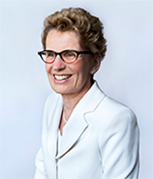 Kathleen Wynne
was the 25th Premier of Ontario, serving from 2013 to 2018. She
was first elected to the Ontario legislature in 2003 as the Liberal MPP for Don Valley West.

She has served as Ontario's Minister of Municipal Affairs and Housing, Minister of Aboriginal Affairs, Minister of Transportation, Minister of Education and Minister of Agriculture and Food. She was
the first woman Premier of Ontario and Canada's first openly gay head of government.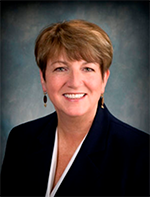 Kathy Dunderdale was the 10th Premier of Newfoundland and Labrador, serving from 2010 to 2014. In 1993, she ran in the provincial election against a sitting Cabinet Minister, and lost. When she ran again in 2003, she won - and was immediately invited into Cabinet portfolios. In 2010, Dunderdale was sworn in as interim leader and was elected as Leader of the Progressive Conservative Party, leading the party to an election victory in 2010. To date, she remains the only woman who has served as the Premier of Newfoundland and Labrador.