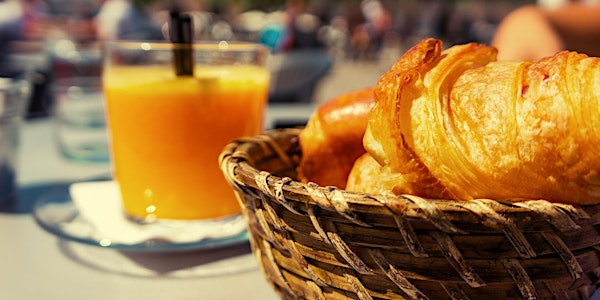 CANADA-Brunch in Aachen
When and where
Location
Café Middelberg Rethelstraße 6 52062 Aachen Germany
Description
After the succesfull Kickoff of the KANADATREFF Aachen with the support of the German-Canadian Association in September, we will meet for a Sunday Brunch on February 10, 2019 at 10 am. at the Café Middelberg, Rethelstraße 6, 52062 Aachen. We invite all Canada Lovers and - of course - all Canadians from the region of the border triangle Germany, Belgium and the Netherlands. The year will be young and a couple of you have done the first travel plans. Probably including a trip to Canada!? We also want to deepen our conversations from last time and we want to fix the upcoming event dates and also a regular venue together with you and to fill the events with some Canadian content.


Price
16,50
€ per person / 8 € advanced payment per person with registration to the following bank account: DE81 3055 0000 0240
4505 28
- BIC:WELADEDNXXX - owner of account: Martin Gutsch. A reimbursement after February 1, 2019 is not possible as we have to forward the advanced payment directly to the Cafe Middelberg.
Nach dem erfolgreichen Kickoff des KANADATREFF Aachen mit tatkräftiger Unterstützung durch die Deutsch-Kanadische Gesellschaft im September, treffen wir uns zum Sonntagsbrunch am 10.02.2019 um 10:00 Uhr im Café Middelberg, Rethelstraße 6, 52062 Aachen. Hierzu laden wir auch dieses Mal alle Canada Lovers und Canadians aus dem Dreiländereck herzlich ein. Das Jahr ist noch jung, die ersten Reisepläne sind bestimmt schon gemacht. Deshalb möchten wir uns austauschen und sind gespannt auf Eure Kanada Pläne. Darüber hinaus möchten wir die bereits mit Euch geführten Gespräche vertiefen und gemeinsam mit Euch die kommenden Termine festlegen und eine passende Location finden. Wir möchten die zukünftigen Veranstaltungen auch gerne mit Euren Ideen und Inhalten füllen.


Preis
16,50
€ pro Person / 8 € Anzahlung pro Person bei Anmeldung auf die Bankverbindung: DE81 3055 0000 0240
4505 28
- BIC:WELADEDNXXX - Kontoinhaber: Martin Gutsch. Eine Rückerstattung nach dem 01. Februar ist nicht möglich, da wir diese direkt an das Cafe Middelberg zu entrichten haben