Canada-China Youth Business Forum: New Era of Opportunities
Description
Overview
---
Soon to be the largest economy in the world, China is undergoing a history-making economic restructuring. The low-cost manufacturing era which shaped the modern China is now gone, leading into a more dominant tertiary sector such as entertainment, clean technology, heath care, startups and innovation. What are the new opportunities for Sino-Canadian business? How can you take part in the growing startup community and in determining your career path? Come to our event and you will find the answers!

Prestigious guest speakers include but are not limited to:
-Young Global Leader winner by WORLD ECONOMIC FORUM
-Creativity leader from world largest theatrical producer, CIRQUE DU SOLEIL
-Co-founder of world largest comedy festival, JUST FOR LAUGH
-Vice-President of top Canadian company, POWER CORPORATION
-Vice-President of world-renowned UBISOFT
-Vice-Preisdent of world leading electronics distributor, FUTURE ELECTRONICS

Highlights:
-15 distinguished speakers
-30 HR & senior management from Fortune 500
or Top 100 Canadian companies
-400 attendees: professionals, entrepreneurs, and students
-Cocktail and venue at the prestigious Hyatt Regency Hotel
Agenda
---
Friday Night, March 20
18:00 - 19:30 Registration and Networking
19:30 - 20:00 3rd Year Anniversary & Opening Ceremony
20:00 - 21:30 Networking Cocktail
Saturday, March 21
10:00 - 10:30 Registration and Networking
10:30 - 11:30 Opening Keynote
11:30 - 12:30 Panel 1
12:30 - 14:00 Lunch
14:00 - 15:00 Panel 2
15:00 - 15:30 Tea Break & Networking
15:30 - 16:30 Closing keynote
16:30 - 17:00 Closing Ceremony
Opening Ceremony Speakers
---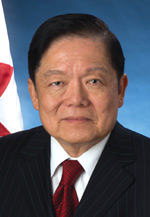 The Honourable Victor Oh, Senator of Canada
Victor Oh was appointed to the Senate of Canada on January 25th 2013, on the advice of Prime Minister Stephen Harper. Senator Oh is currently a member of the Standing Senate Committees on Foreign Affairs and International Trade, and Agriculture and Forestry. Meanwhile, he serves as the Co-Chair of the Canada-China Legislative Association, which promotes exchange of information between Canadian parliamentarians and their counterparts in China. Senator Oh has devoted himself to helping newcomers establish themselves in Canada and has been prominent member of the Chinese-Canadian community. He is the founding chairman of the Canada-China Business Communication Council and President of Wyford Holdings. He also serves as a member of the Board of Governors of Sheridan College Institute of Technology and Advanced Learning. Mr. Oh was awarded the Robert Boyne Memorial Award by the Peel Regional Police Services Board in 2007 and the prestigious Citation for Citizenship by the Government of Canada in 2008. In 2010, Mr. Oh became the first Chinese in 26 years to receive a Tribute Dinner by the Community Living Foundation of Mississauga. In 2011, the Canadian Immigrant magazine named him one of the Top 25 Canadian Immigrants.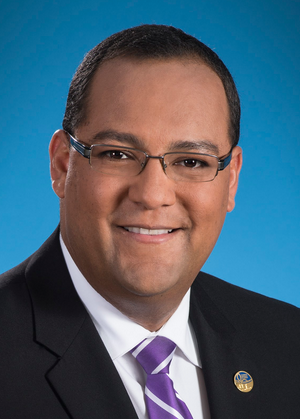 Saul Polo, Member for Laval-des-Rapides; Parliamentary Assistant to the Minister of the Economy, Innovation, and Exports
Saul Polo is the MNA of the electoral division of Laval-des-Rapides since April 2014.The holder of a Business Administration degree from HEC-Montreal as well as two diplomas from McGill University, Saul Polo has 14 years of experience in finance and international commerce. In April, 2007, he co-founded the Chambre de commerce latino-américaine du Québec (CCLAQ), a body dedicated to the economic development of Quebec's Latin community as well as the promotion of business connections between Quebec and Latin America. He has served as president and general manager of the body since February, 2013. Mr. Polo is renowned for his involvement as an administrator. In November 2013, he was awarded the prize for top 10 influential Hispano-Canadians as selected by HispanicBusiness.ca. In January of the same year, he was named by the Média Mosaique communication agency as among the top 20 in diversity for Quebec for 2012. In July, 2012, he was a laureate of the Elizabeth II Diamond Jubilee Award, awarded by the Office of the Governor-General. And in June 2012 as the gala of the Regroupement des jeunes chambres de commerce du Québec, he received the prize for Administrator of the Year.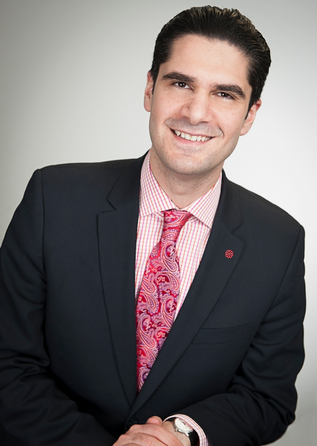 Harout Chitilian, City Councillor for Ahuntsic-Cartierville; Vice-President of the Executive Committee
For a second consecutive mandate, Harout Chitilian was elected city councillor, in November 2013, for the district of Bordeaux-Cartierville in the borough of Ahuntsic-Cartierville. He is the vice chairman of the Executive Committee of the City of Montreal, and is responsible for administrative reforms, youth programs, digital and smart city strategy and information technology. During his previous mandate, he held an associate position in the Montreal Executive Committee for files pertaining youth and economic development. In 2011, Harout Chitilian was designated the speaker of the Montreal city council, making him the youngest in the history of the city. Additionally, he served on the executive committee of the Conférence Régionale des élus (CRÉ) de Montréal, the Corporation of Economic and Community Development in the borough of Ahuntsic-Cartierville, as well as on the board of directors of the MR3 Relève organization. Finally, since 2012 and until very recently, he has been the vice-chairman of the Comité Consultatif d'urbanisme (CCU) in his borough.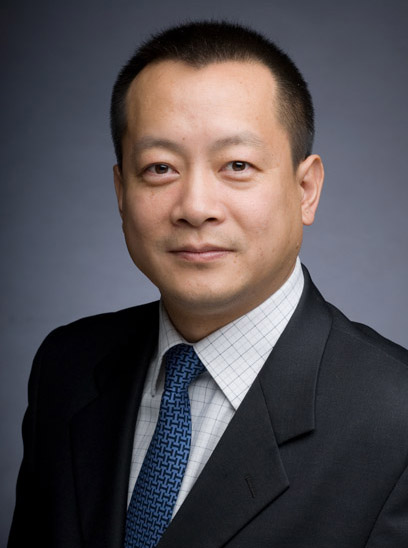 Henry Liu, Yuhong - Vice-President, Power Corporation of Canada
Mr. Henry Liu was appointed Vice-President of Power Corporation in May 2011, and oversees Power Corporation's business development in all of Asia. Mr. Liu joined Power Corporation in 1995 and has since held various positions in the company. Incorporated in 1925, Power Corporation of Canada is a diversified international management and holding company with interests in companies in the financial services, communications and other business sectors. Today, as a Fortune 500 company, Power Corporation of Canada is the parent company of IGM Financial Inc, London Life, La Presse, and is a founding member of the Canada China Business Council.
Opening Keynote Speaker
---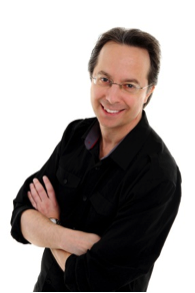 Francis Baillet - Vice-President Corporate Affairs, Ubisoft Entertainment inc.
Ubisoft Entertainment is a French multinational video game developer and publisher. Its name is best known for developing games for several acclaimed video game franchises including Assassin's Creed, Far Cry, Ghost Recon, Just Dance, Rainbow Six, Prince of Persia, Rayman and Splinter Cell. Behind the great success of this company, Vice-President Human Resources for the Montreal studio, Francis Baillet helped develop the studio from 1500 employees to 3000 employees by 2013. Later he was promoted to Vice-President Corporate Affairs of Ubisoft worldwide. Join us in learning about the successful path, taken by a former Concordia student, Mr. Francis Baillet.
China Panel Speakers
---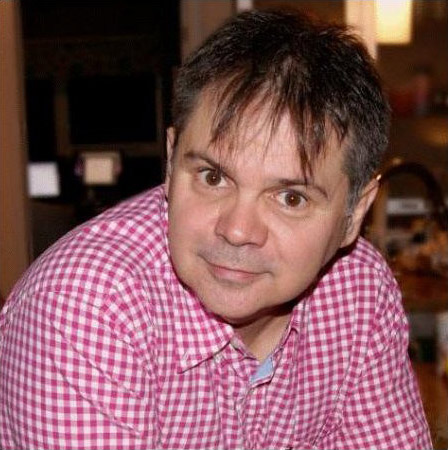 Sylvain Gauthier - Leader Project Office Creative Content, Cirque du Soleil
Beijing Olympic games 2014 was unprecedented. Soon after, the Formula One World Championship deployment in China and many joint ventures between Chinese partners and foreign corporationsmade an indelible impression to the world. These large scale events were made possible with the valuable contributions of Mr. Sylvain Gauthier who is an international project manager specializing in new products and business development.He has a solid background and extensive experience in business planning, cost management and the implementation of a project management office for large corporations. If you're interested in managing projects on an international level, don't miss the chance to hear Mr. Gauthier as he shares his valuable experiences in the field.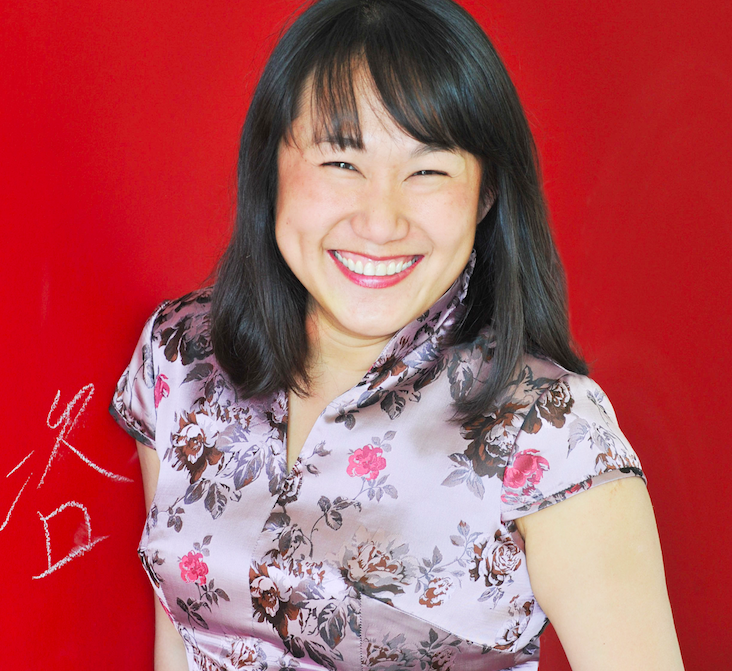 Chia-Yi Tung - Founder and President, Orchimedia
If you are expending your business to China, branding and marketing may seem naturally confusing due to the inevitable cultural gap. Faced with such issues, Ms.Tung provides businesses with the advice they need to effectively expand into China. As the founder and president of Orchimedia, Ms. Tung is regularly invited to speak about international marketing trends and strategies. Since 2004, Orchimedia has taken an active role in successfully commercializing Canadian brands within the Chinese markets and has established a closer cultural and trade relationship between China and Canada.Nominated as 2013 ELLE QUEBEC Women of the Year and 2012 LES AFFAIRES Creator of the Future, Ms. Tung remains one of the leaders in Quebec's marketing industry.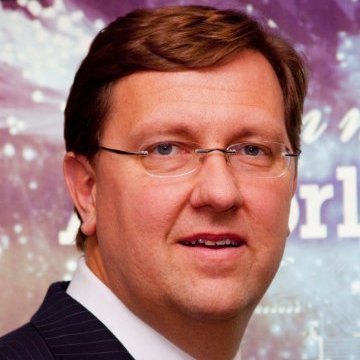 Bernard Betts - Vice President of Worldwide Operations, Future Electronics
As the 3rd largest electronic component distributor, Future Electronics remains low key in the advertising sector. However, when it comes to inspiring his own employees, Vice President of Worldwide Operations Bernard Betts maintains a high profile. He has a strong passion to draw out people's greatest potentials to exceed corporate objectives. Staffing, structuring, and maintaining a productive team of highly skilled employees are his strengths. With over 25 years of solid business experiences in supply chain arenas and green-field start-ups in China, Mr. Betts has a lot to share. This is your chance to learn from the master.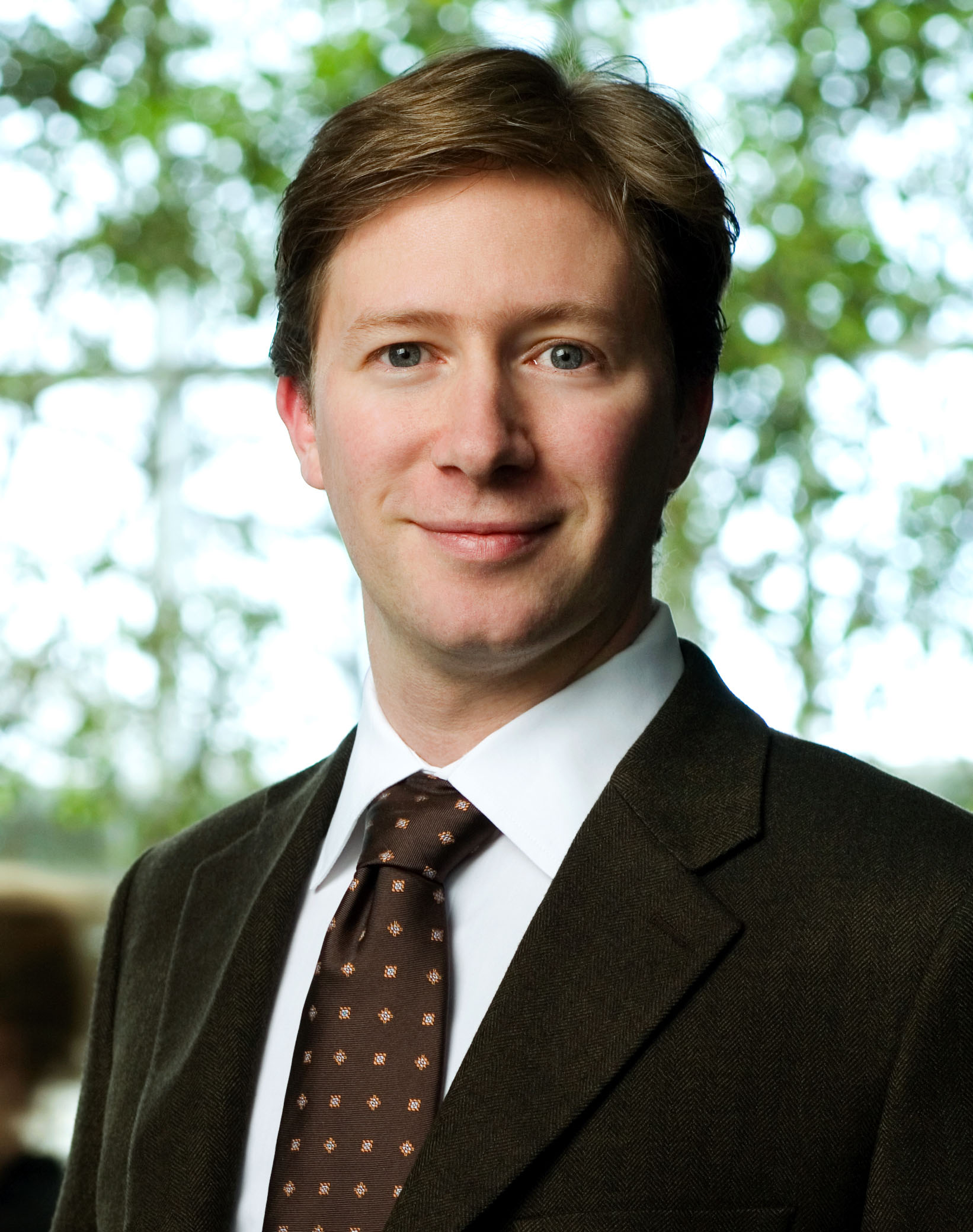 Ari Van Assche - Associate Professor and Chair of International Business Department, HEC Montréal
Modern China is now the centre of attention for major world business developers. To understand the organization of global value chains and their implication for trade and competition policies, Dr. Ari Van Assche, Associate Professor and Chair of International Business Department, HEC Montréal, is a leading expert on the topic. He holds a BA and an MA in Chinese Studies and has published in a wide array of academic journals and acted as a consultant for various Canadian and international governmental organizations including DFATD, Transport Canada, the Asian Development Bank and the World Bank. If you are interested in doing business between Canada and China, do not miss out on Dr. Ari Van Assche's presentation, as he shares his valuable insights on the topic.
Canada Panel Speakers
---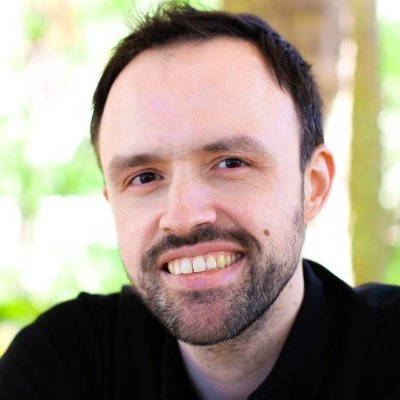 Jérémi Lavoie - General Manager, Car2Go Montréal
2014 was the year of Car2Go. Don't underestimate those little Smart Cars as they might be the key to the future of environmental-friendly urban development. Jérémi Lavoie is the General Manager of Car2Go Montréal since May 2013. Passionate about sustainable development, he began his career as a lawyer in the office of the Attorney General of Québec before working in the wind power industry. Along with degrees in law, economics, and political science, he also holds an MBA from HEC Montréal. Fascinated about this new trend in eco-friendly technology, come speak to Jérémi at the CCJCC annual Business Forum!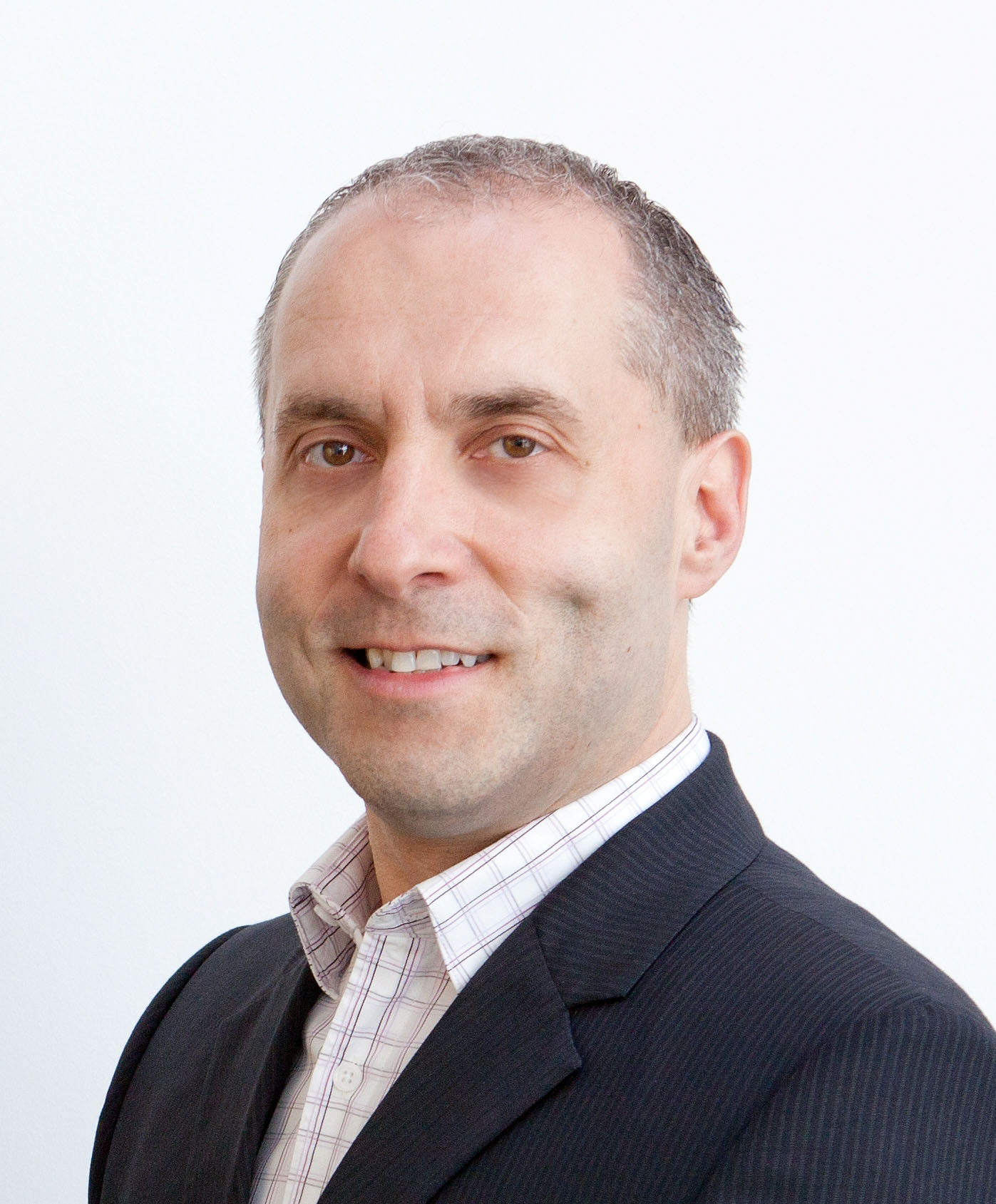 Stéphane Couture - President, TechnoMontréal; Director of Government Affairs, Bell
From a Consulting Analyst at Bell Canada to theMarketing Director for Quebec public markets and then the Director of Government Affairs for all of Bell's entities in Quebec, Mr. Couture has sat on the TechnoMontreal cluster's Board of Directors and was appointed President. Mr. Stéphane Couture experience shows that there are no shortcuts when it comes to learning. Mr. Couture holds a Bachelor of Economics from Université Laval and a Masters in Public Administration from ENAP. Learn how you can become successful one step at a time, as Mr. Couture shares his insights and experience.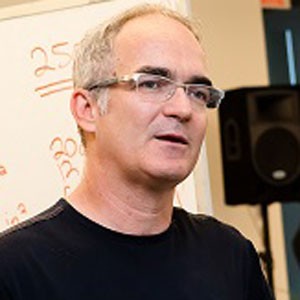 Xavier-Henri Herve - Director and Founder, District 3 Innovation Center at Concordia University
Xavier-Henri Hervé is a senior leader and mentor with 25 years results-oriented track record for transforming B2B strategic plans for innovative sales and execution strategies in the international market. With recognized business acumen, Mr. Hervé enjoys a worldwide network built via business transactions in over fifty countries in Europe, Middle-East and Africa (EMEA), the majority of North and South Americas, and Asia, with notably great success in China. As a former engineer, Mr. Hervé holds over 20 years of experience in several technology and engineering intensive domains, demonstrating that engineers can be very successful in conducting business. Learn how and meet Xavier-Henri Hervé at this year's annual Business Forum!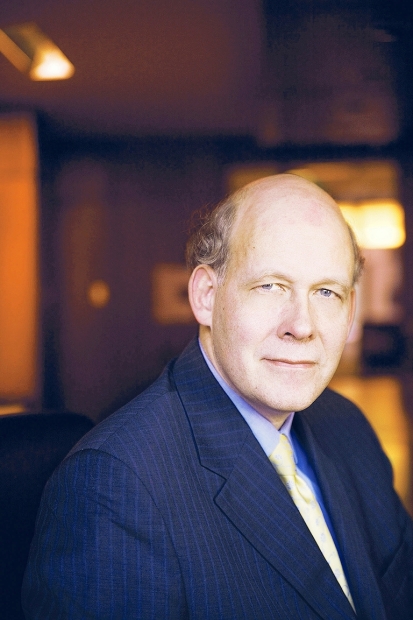 Karl Moore - Associate Professor, Desautels Faculty of Management, McGill University; Associate Fellow, Green Templeton College, Oxford University
Publications love him, CEOs respect him, and students are lucky to have him as their teacher. Dr. Karl Moore has lectured at Oxford, Cambridge, Duke, McGill, and many other top universities. As an active consultant, Dr. Moore has worked with Morgan Stanley, Air Canada, Nokia, IBM, Volvo, and HP. Further, he has published over a hundred and fifty articles, books, chapters and papers. In 2014 he started a radio show where heinterviews CEOs including the editor-in-chief of the Economist, John Micklethwait, Stephen Bronfman, Geoff Molson, and CEO of the Montreal Canadiens. Don't miss out on your chance to attend one of his world-class lectures!
Closing Keynote Speakers
---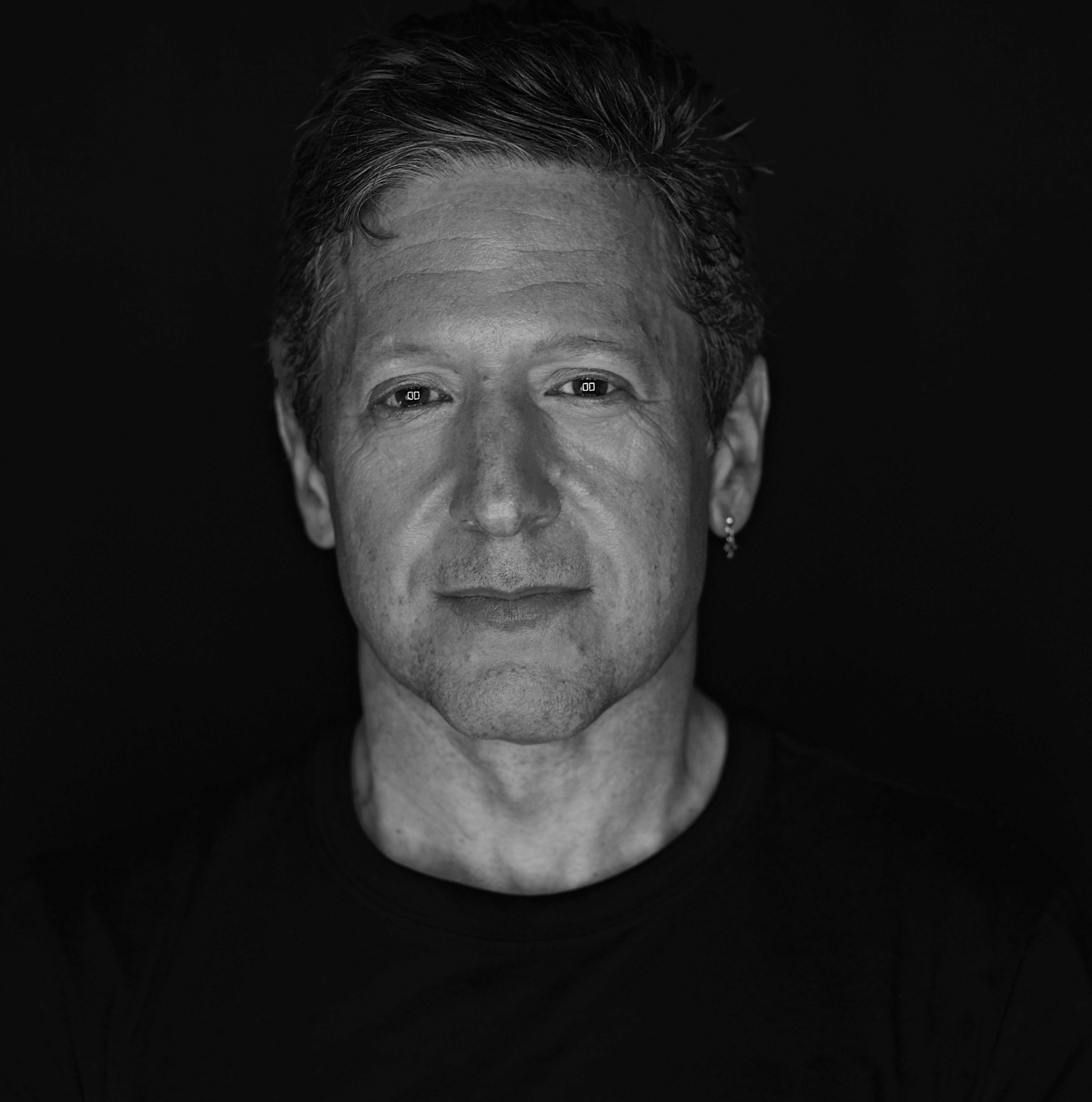 Andy Nulman - Co-Founder and President, Just for Laugh
Andy Nulman, the president of Just for Laughs Festivals and Television, from 1985 to 1999, he literally transformed the event from a two-day show to a month-long cultural event. The Just For Laughs Montreal festival attracts over two million visitors per year to see talents such as Jay Leno, Drew Carey and much more. He is also the executive producer for over 150 Festival TV shows in a variety of languages worldwide.Andy is an acclaimed, thought-provoking and risk-taking public speaker and is one of the "Top 40 Under 40" business leaders according to the Financial Post in 1997. In addition, he was voted one of the Top 100 Montrealers of the 20th Century by the Montreal Gazette in 2000, and was honored as a distinguished recipient of the McGill Management Achievement Award in 2004. Don't miss this exclusive opportunity to meet and laugh with Andy Nulman.
Closing Ceremony Speaker
---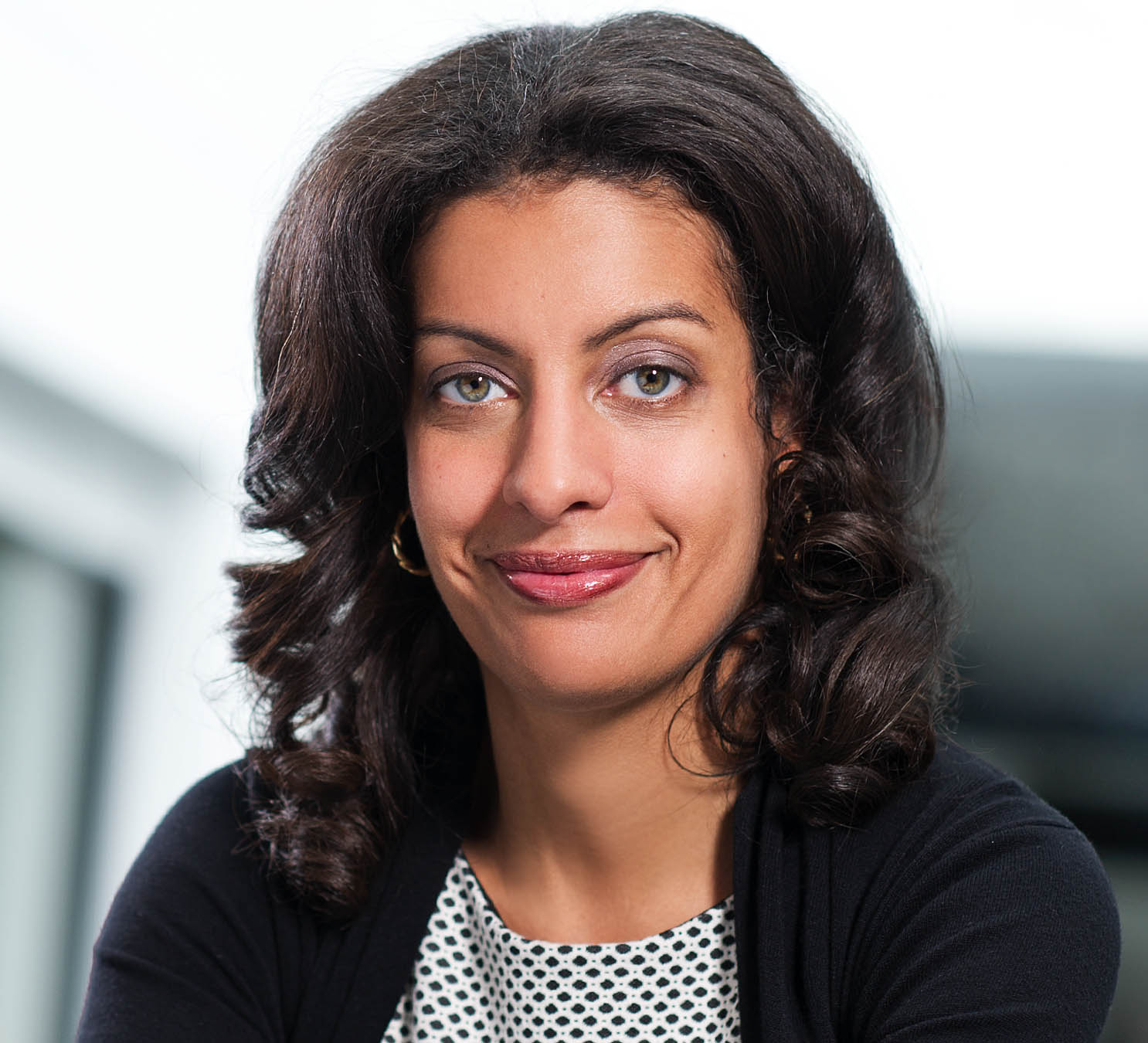 Dominique Anglade - President and CEO, Montréal International
In 2014, The World Economic Forum named Dominique Anglade, a Young Global Leader. Ms. Anglade is the only Quebecker to have received this honour in 2014.Ms. Anglade is currently the President and CEO of Montréal International. She holds a bachelor's degree in industrial engineering from École Polytechnique de Montréal and an MBA from HEC Montréal. Dominique Anglade began her career as an engineer with Procter & Gamble in 1996, and two years later at the age of 24, she was asked to lead an operations department. Being a woman in today's business world, Ms. Anglade has her own understanding about success. Not only can she advise you investments, but she can also share some of the challenges she has faces during her business career as a female.
Strategic Partner
---
DS Welch Bussières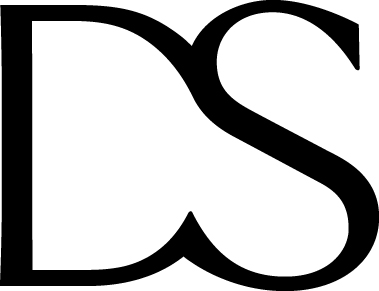 Gold Sponsors
---
Power Corporation

Sun Life Financial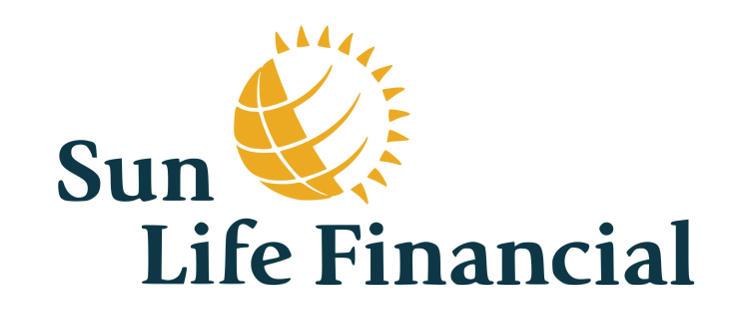 Silver Sponsors
---
YUL Condominium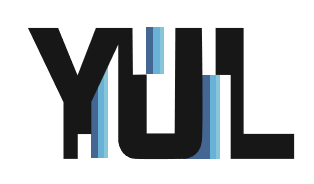 BMO Private Banking

Bell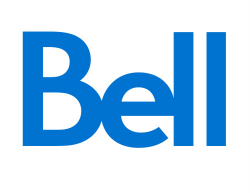 Supporter Media Partner
---
Canada China Chamber of Commerce (Quebec) 七天传媒


Marketing Partner
---
蒙城汇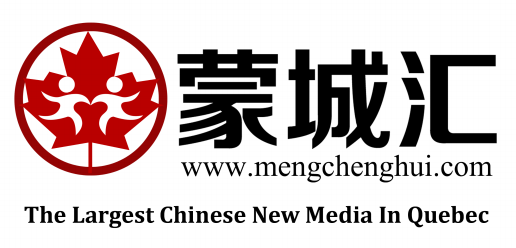 Contact Us
---
Email: info.ccjcc@gmail.com
James Xie (514) 575-2032
Claire Zhang (514) 576-3207
Chen Fan (514) 246-2122
Ticket Policies
---
1. If you buy more than 1 ticket, please input all the attendees' information.
2. For student ticket, student ID must be presented at reception desk.
3. Tickets are non-refundable and non-transferable.
Organizer of Canada-China Youth Business Forum: New Era of Opportunities
CCJCC is an international platform for ambitious young people who are interested or involved in business ventures between China and Canada. Headquartered in Montreal, with representatives in Vancouver, Shanghai and Beijing, CCJCC currently has 30 staffs serving over 1500 members consisting of university level students, young professionals and entrepreneurs.
Past events include the 1st, 2nd and 3rd Annual Canada-China Youth Business Forum, Business Trip to China in collaboration with Sept Days, Canada-China Startup Conference, Inaugural Ceremony, Internship Program with Sun Life Financial, Free Mandarin Lessons, and regular networking events.
CCJCC's spirit and slogan: Dream it, Do it!