Description
Electronic sports have been growing in popularity and coming under the spotlight. In August of last year, the Air Canada Centre (ACC) was packed with screaming fans watching their favourite teams compete against each other in the world's most popular video game – League of Legends. The Canada E-Sports League – CEL (www.esportsleague.ca) proudly presents the very first non-professional league with an irresistible prize pool of $10K in Toronto.
Canada E-Sports League is a non-professional tournament in Toronto caters all gamers in GTA. This event is co-organized by Pumpkin Seed Solutions, The Westin Prince Toronto Hotel, Invictus Game Station and Chinese Undergraduates Association of University of Toronto.
CEL is hosting the viewing party in the final game with live DJ and cosplay event at The Westin Prince Hotel Conference Hall on Nov 19th, 2017
Details: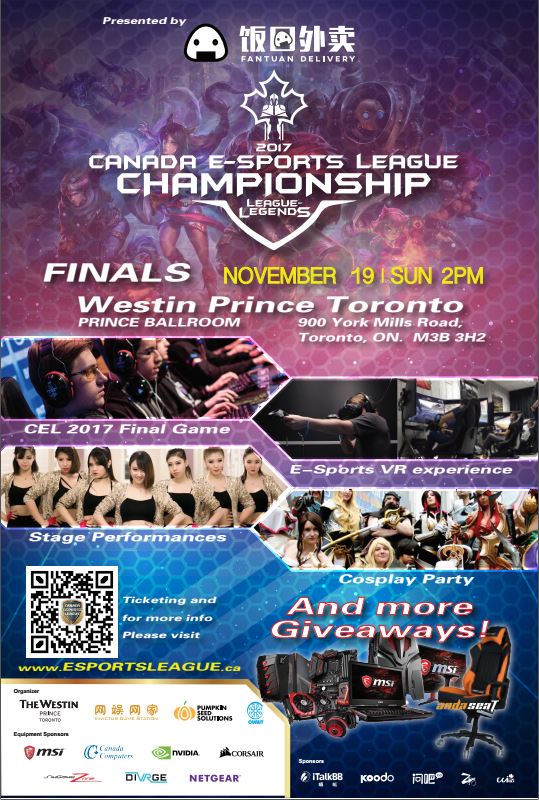 Fun Facts:
1. 1st vs. 2nd place

2. Cosplay competition
3. Lucky Draw and gifts from our sponsors
4. Free Gaming Sections
5. Vendor booths
6. More to come!
Please Check our website for details:
www.esportsleague.ca
Contact: info@pumpkinseed.ca for any inquiries!