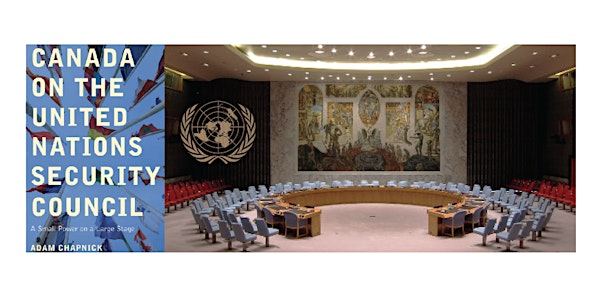 Canada on the United Nations Security Council - Past Experience and Future Prospects
When and where
Location
Heart & Crown - Byward 67 Clarence Street Ottawa, ON K1N 5P5 Canada
Description
Usher in the holiday season at the CIC National Capital Branch's next Politics @ the Pub event:
CANADA ON THE UNITED NATIONS SECURITY COUNCIL - PAST EXPERIENCE AND FUTURE PROSPECTS
As the twentieth century ended, Canada was completing its sixth term on the United Nations Security Council, more terms than all but three other non-permanent members. A decade later, Ottawa's attempt to return to the council was dramatically rejected by its global peers, shocking Canadians and international observers. A new campaign for a temporary seat on the Council is in its last months, with the likelihood of success far from assured. What does our past experience show us about the benefits and costs of seeking a seat and (once successful) occupying a seat at the Security Council? What are the issues at stake?
To help us answer these questions, the CIC National Capital Branch is pleased to welcome Adam Chapnick, Professor of defence and foreign policy studies at the Royal Military College of Canada. He is the author of several recent books on Canadian foreign policy including, "Canada on the United Nations Security Council: A Small Power on a Large Stage", a new history and analysis of Canada's Security Council campaigns and its role in the world's most powerful arena.

Paul Heinbecker, former Canadian Ambassador to the United Nations during our last experience on the Security Council and author of "Getting back in the Game: A Foreign Policy Playbook for Canada", will provide commentary.
The event will be moderated by Patricia Fortier, a former Canadian diplomat who served during Canada's most recent experiences on the Security Council (1989-1990 and 1999-2000).
Copies of "Canada on the United Nations Security Council: A Small Power on a Large Stage" will be available for sale and for signing at the event.

Date and Time:
Thursday, December 5, 2019
5:30 pm: Doors open
6:00 - 7:30 pm: Remarks followed by Q&A
Location:
Heart and Crown, 67 Clarence St, Ottawa, ON, K1N 5P5
Tickets:
$7.50 for CIC student members, $10.00 for CIC members, and $15.00 for non-members, and include a beer, glass of wine or other beverage.
** While tickets will be sold at the door up to the capacity of the venue, we highly recommend purchasing tickets in advance online as our last event sold out!
____________
To join or renew your membership to the CIC: http://thecic.org/get-involved/become-a-member/