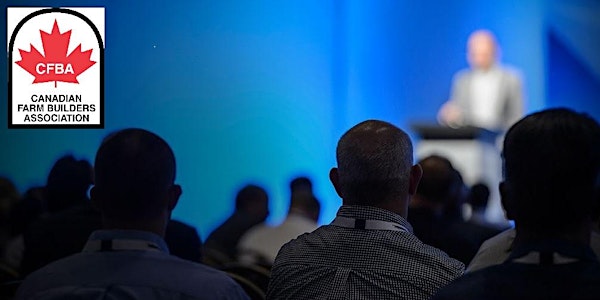 Canadian Farm Builders Association (CFBA) Annual Membership Fee 2022
Payment for the Annual Membership Fee may be made via Eventbrite
About this event
CFBA OBJECTIVES:
To promote and advance the construction of structurally sufficient, environmentally sound, and efficient farm buildings in Canada
To promote and advance the standards of farm structures through research, education and practical application.
To encourage high quality work and fair dealings by CFBA members towards the farming community and the general public.
To represent the membership in legislation proposals, codes, safety, labour, and other matters administered by governments.
Organize and support meetings to provide education and exchange information amongst CFBA members, in a manner that complies with the requirements of the Competition Act.
To promote and foster the safety, knowledge, skill, capability, sustainability and fairly earned success of the members of the Canadian Farm Builders Association.
CONTACT:
Email: cfba@cfba.ca
Tel. (519) 824-0809