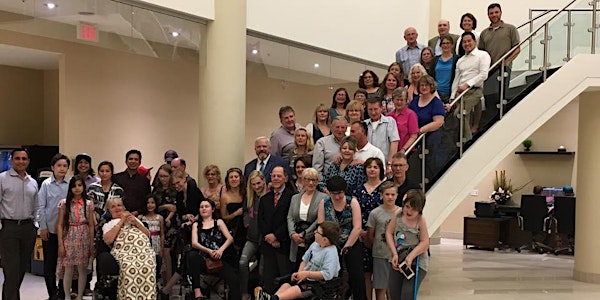 Canadian FOP Family Conference
For Canadian FOP families and the professionals who support them.
By Canadian FOP Network101 Brixham Cr., London, ON, N6K 1K9
Date and time
Saturday, September 24, 2022 · 10am - 1pm PDT
About this event
Join us for this virtual Canadian FOP Family Meeting where we will meet our Canadian FOP Specialists, including:
Dr. Angela Cheung, UH, Toronto
Dr Peter Kannu, University of Alberta
Dr. Clive Friedman, Board Certified Dentist, London, Ontario
There will also be other medical teams discussing respirology, and other relevant topics related to FOP health.
Information on Clinical Trials will be presented along with presentations from pharmaceutical companies.
About the organizer
CFOPN is an incorporated non-profit charity. Our mission is to increase awareness and raise money for research to find disease modifying therapies and a cure for Fibrodysplasia Ossificans Progressiva.