Canadian music legends Valdy and Gary Fjellgaard, "As individual artists, these men are amazing. Together, they are phenomenal!"
About this event
Canadian Music Legends Valdy and Gary Fjellgaard, Saturday August 7th 2021 @7:30 p.m. (Doors open at 6:30 p.m.)
Gary & Valdy: two experienced entertainers who know how to earn the respect of their audiences and deliver shows night after night that send people home with smiles and the knowledge that they've experienced something special and heartwarming.
Together, Valdy and Gary Fjellgaard are a near-perfect team. Their songs touch a common ground with the affection and warmth only old friends can share. Two memorable and endearing guys, two guitars, and two dozen songs or more to tell you where they've been, where they're at, and where they're heading.
Two of Canada's true gentlemen singer/songwriters, storytellers and troubadours teamed together on record and on the concert stage. This is a live performance that should not be missed by anybody!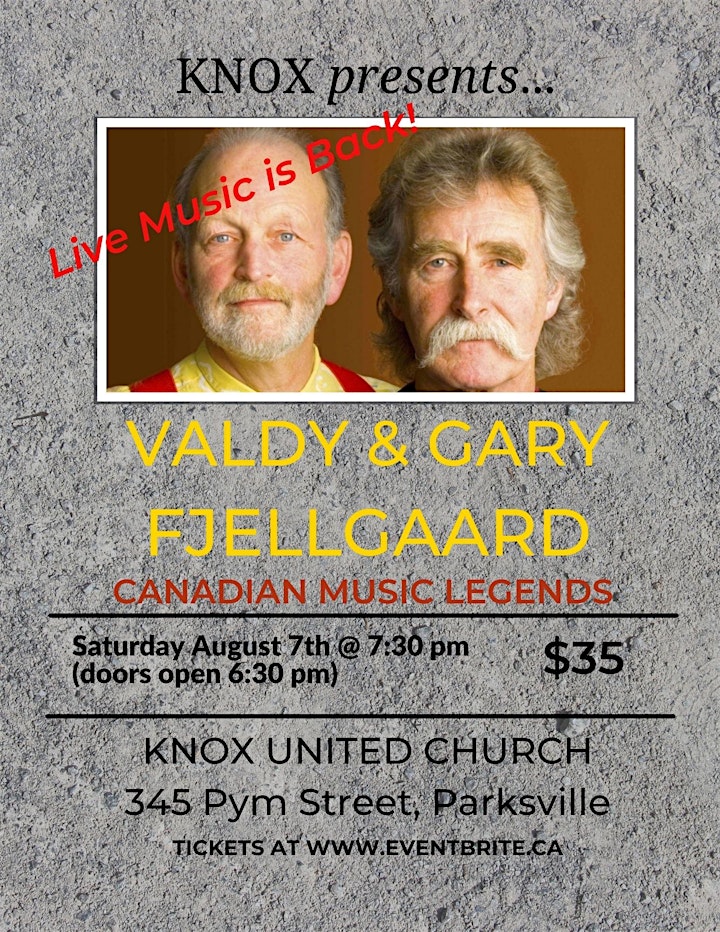 Organizer of Canadian Legends of Music: Valdy and Gary Fjellgaard