4th Annual Canadian Lenders Summit. The #1 event for lenders in the country.
About this event
The Canadian Lenders Summit is a key platform to network with Canadian lending experts, who will showcase how to thrive during periods of uncertainty and exploit new asset classes and technology to better meet market needs and provide attractive risk-adjusted returns.
The Canadian Lenders Summit is the most important event for consumer and SME lenders in Canada. Past speakers include: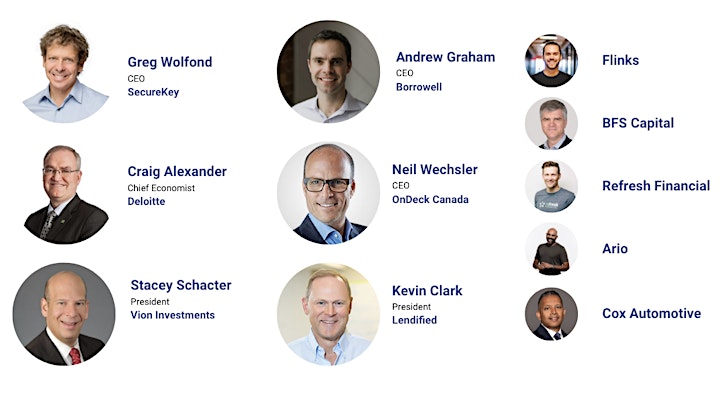 Join over 700 attendees at the Canadian Lenders Summit in Toronto.
For sponsorship please contact tal@canadianlenders.org
Organizer of Canadian Lenders Summit
Our Purpose
To support the growth of companies that are in the business of lending, or providing other means of credit, to small business and individuals by non-conventional or innovative means to exchange ideas and explore ways of improving the sector;  encourage principled and professional practices by Innovative Lenders; educate the public at large about Innovative Lending;  encourage individual potential borrowers to be informed about the appropriateness of Innovative Lending to the borrowers' circumstance; and to advocate on behalf of, and represent the interests of Innovative Lenders.
Our Mission
The Canadian Lenders Association's mission is to provide our members the tools to innovate and grow and to foster safe and ethical lending practices.