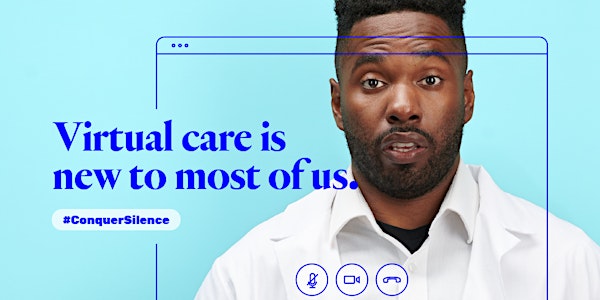 Canadian Patient Safety Week /Semaine nationale de la sécurité des patients
We invite all Canadians to make patient safety a priority /Nous invitons tous les Canadiens à faire de la sécurité des patients une priorité
By Canadian Patient Safety Institute
About this event
Canadian Patient Safety Week October 26 to 30, 2020.
Register for information and resources.
Virtual Care is New to Us. Only 10% of Canadians have experience with virtual care, but 41% would like to have virtual visits with their healthcare providers. The way to ensure that healthcare providers and patients make the most of virtual appointments is to use tried and true basics – encourage patients to ask questions and to bring an advocate with them to appointments.
Semaine canadienne de la sécurité des patients du 26 au 30 octobre 2020.
Inscrivez-vous aux information et aux ressources.
Virtual Care est nouveau pour nous. Seulement 10% des Canadiens ont l'expérience des soins virtuels, mais 41% aimeraient avoir des visites virtuelles avec leurs fournisseurs de soins de santé. La façon de s'assurer que les prestataires de soins de santé et les patients tirent le meilleur parti des rendez-vous virtuels consiste à utiliser des principes de base éprouvés - encourager les patients à poser des questions et à amener un avocat avec eux aux rendez-vous.
About the organizer
The Canadian Patient Safety Institute (CPSI) has over 17 years of experience in safety leadership and programs to enhance safety in every part of the healthcare continuum.​ / L'Institut canadien pour la sécurité des patients (ICSP) compte plus de 17 ans d'expérience dans le leadership en matière de sécurité et des programmes visant à améliorer la sécurité dans tous les domaines du continuum des soins de santé.