Canadian Premiere: [EngSub] Wrath of Silence 暴裂无声- Mulan International Film...
Description
English Subtitles | Mandarin Chinese | China | 119 minutes | 2017 | Fiction
普通话 | 英文字幕 | 中国 | 119 分钟 | 2017 | 虚构
2nd International Film Festival and Awards Macao – Jury Prize, Best Actor
第二届澳门国际影展暨颁奖典礼 – 评审团特别奖、最佳男主角
Canadian Premiere 加拿大首映
Join us for the Canadian Premiere of Wrath of Silence (暴裂无声, with English subtitles) and on-stage panel talk, on the Opening Night of 2018 Mulan International Film Festival!
On-stage panel talk with the founder SONG Wen (宋文), and Co-Founder and CEO LI Ziwei (李子为), of Xining FIRST International Film Festival. The International Premiere of Wrath of Silence was on the Closing Night of the 11th Xining FIRST International Film Festival.
About the Film 电影简介
On a chilly winter's day in Northern China, a shepherd boy roams the mountains with his herd. He walks by a slope and gazes down into the shallow creek beneath him. Two days later, miner ZHANG Baomin hurries back to his home – his son has disappeared in the mountains. Three days later, lawyer XU Wenjie's daughter disappears as well. He picks up the phone and calls the only suspect possible. Mountains and the wilderness, people lose themselves in this no man's land in search of their blood.
Director 导演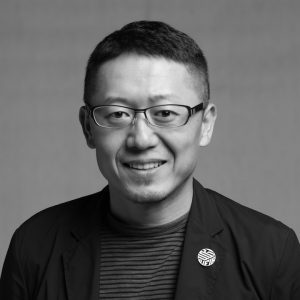 Born in 1984 in China, XIN Yukun graduated from the Photography Department at the Beijing Film Academy. His debut feature The Coffin in the Mountain was a popular hit in China and garnered industry and critical praise. The thriller, set in the Chinese countryside and rich in black humour, was acclaimed for its sophisticated structure of twists and turns. Xin embeds grim images and exquisite narrative structure into his films, which seeks to shine a light on the fundamental human nature through intricate human relations and plot lines.
Credits 演职员名单
Director 导演:XIN Yukun 忻钰坤
Principal Cast 主演:SONG Yang 宋洋、 JIANG Wu 姜武、 YUAN Wenkang 袁文康、 TAN Zhuo 谭卓
Producer 制片人:GAO Yitian 高一天
Executive Producer 执行制片人:HUANG Congyu 黄丛余
Screenplay 编剧:XIN Yukun 忻钰坤
Cinematographer 摄影:HE Shan 何山
Editor 剪辑:HU Shuzhen 胡树真
Sound 音效:LI Danfeng 李丹枫
Music 音乐:Sylvian WANG 王宇波