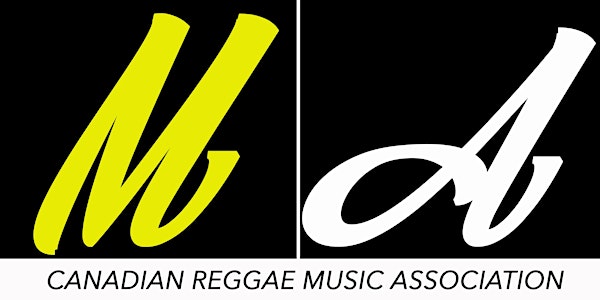 Canadian Reggae Music Conference
The fifth annual Canadian Reggae Music conference takes place on Friday, November 25th and continues on Saturday, November 27th, 2021.
About this event
FRIDAY, NOVEMBER 26TH, 2021 - 2:00 pm – 4:00 pm
Reggae Boot Camp – Artist Development Workshop
– artist development workshops in grant writing, studio production, marketing, promotion booking, management and tours.
Caswell McLaughton – 3P Entertainment
Andrea JohnBaptiste, MAOM – radio hostess and manager
Masani Montague,BA(Hons),MES – Masani Productions & Rastafest inc
SATURDAY, NOVEMBER 27th, 2021 - 2:00 pm – 6:00 pm EST
2:00 pm – 2:15 pm Guest speaker - Kwasi Osei Bonsu,Esq
Entertainment lawyer and founding member of the Jamaica Music Conference
2:15 pm – 4:30 pm
Panel 1 - Women in the music industry
Penny Providence – manager of Rayzalution all female band
Petraa - radio hostess, business owner and performer
Natasha von Castle - L3 magazine Petraa – radio hostess and performer
Panel 2 - Canadian Reggae Music industry
Jah Cutta (Montreal), Ras Lee (Ottawa), Andru Branch (Halifax), Natty Royal (Edmonton), Richard Brown (Vancouver) and Ludloe Rodney (Calgary).
Panel 3 – International Reggae Music Industry
R.Zee Jackson aka Esso Jaxxon – producer and performer - Jamaica
Delton Dormer – manager and producer - Jamaica
Lady English - New York
Marlyn Vansen – manager and performer - Belize
4:00 pm – 4:30 pm
Summary
4:30 pm – 6:00 pm
Virtual concerts from Toronto, Vancouver, Edmonton, Calgary, Ottawa, Montreal and Halifax on www.rastafest.tv.