Description
Join us for a fondue dinner and cheer for your favorite hockey team!



SC Bern vs. HC Davos
Friday February 22nd, 2019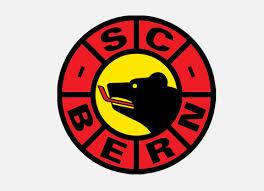 Fondue dinner will be served at the Eisbahn-Beizli restaurant
adjacent to the Arena.
We will meet at Main Entrance A at 17:30 and walk to the
restaurant as a group.
Tickets will be distributed over dinner.
Fondue Dinner includes: Assorted tray of Swiss cured meats Served with pickles, bread & butter *** Classic Swiss cheese Fondue Served with bread & potatoes *** Plum – Sorbet Served with a dash of Vieille Prune – Schnaps - 2 dl of wine.



**Tickets for this game are limited thus the Chamber must confirm participants by December 31st 2018**
**Please register by Monday Dec 31st, 2018 at Noon.**



Organizer of Canadian-Swiss Chamber of Commerce Hockey Night - Bern
Canada and Switzerland offer many unique business opportunities. The Canadian-Swiss Chamber of Commerce (CSCC) brings together business people from across both countries to explore these opportunities and build valuable professional relationships.

The CSCC promotes business development and commercial activity between our two nations. We do this through a variety of networking events, business conferences and other engaging activities held throughout the year in Switzerland.