Event Information
Refund policy
Refunds up to 30 days before event
Eventbrite's fee is nonrefundable.
Description
Save the Date - Canadian Trade & Investment Mission to Turkey
The Canada Turkey Business Council (CTBC) is coordinating a trade and investment mission to Turkey for networking and outreach activities in both Istanbul (November 14) and Ankara (November 15) that will focus on the key sectors of:
Construction & Infrastructure

Transportation & Logistics

Advanced Technology

Mining, and

Healthcare & Life Sciences
A brief overview of each sector is included below.
Partner Organizations
Our partner for the November 14 program in Istanbul, the Turkey Canada Business Council (TCBC) of the Foreign Economic Relations Board of Turkey, will host the 16th Joint Annual Trade & Investment Conference with the CTBC. This will include sectoral panel sessions, B2B meetings, networking opportunities and site visits.
Our partner for the November 15 program in Ankara, the Union of Chambers and Commodity Exchanges of Turkey (TOBB), which is an amalgamation of Turkish business chambers, will organize roundtable sessions, B2B meetings, networking events and visits with senior government officials and key business contacts.
We are working closely on both events with Chris Wimmer, Canada's Senior Trade Commissioner in Turkey, and with his team in both Ankara and Istanbul.
Why Turkey?
Canada - Turkey Joint Economic and Trade Committee (JETCO): With the announcement earlier this year of the establishment of the Joint Economic and Trade Committee (JETCO) by International Trade Diversification Minister Carr and his Turkish Counterpart, Minister Pekcan, trade and investment between the two countries is poised to increase substantially moving forward. The CTBC Mission will build on the commitment that the JETCO makes to deepen commercial ties between Canada and Turkey.
Large Domestic Market:

Turkey offers tremendous commercial potential for Canadian firms given its status as the world's 17th largest economy and the third most populous nation in Europe.

Growing Middle Class:

Turkey also boasts a growing and well-educated middle class that has increased purchasing power and an orientation towards consumption.

Easy Access to Third Country Markets:

Given its strategic geographic location and trade agreements with other countries, Turkey also offers unprecedented access to third country markets in Europe, Asia and the Middle East and North Africa (MENA) region, both through partnering with Turkish firms already established in other countries and through its position as a major regional hub.

Growing Demand for Canadian Exports:

Canada's trade with Turkey is strong and growing. Between 2013 and 2018 Turkey moved from Canada's 34th largest trading partner to its 23rd. In the first quarter of 2019 Canadian exports were up a further 37% over the same period last year.Turkey (close to 70% of total investment in 2017). The United States, already a major source of investments in the country, accounted for nearly 10% of total FDI in 2017.

Business Friendly Laws/Regulations:

Turkey has adopted a series of legislative and other reforms in recent years to facilitate foreign investment, including the implementation of a new Commercial Code, promotion of public-private partnerships, measures to streamline administrative procedures, the strengthening of intellectual property protection, and other structural reforms carried out as part of the EU accession process. This year, Turkey was ranked 43rd out of 190 economies by the World Bank in its Doing Business 2019 report (gaining 17 positions compared to 2018).
Incentives
Air Travel: Turkish Airlines is offering discounts for return travel between Montreal/Toronto and Istanbul. To take advantage of the offer, participants can contact the Turkish Airlines Sales Operations Managers identified below:
Due to very strong demand for seats on Canada/Turkey air routes, those interested in participating on the mission are advised to book flights well in advance of their departure date.
Hotels: Discounts for accommodation in Istanbul and Ankara will be announced once these are confirmed.
Additional Support & Information:
1) The CTBC has been allocated funds through the Global Opportunities for Associations mechanism to help offset various travel-related costs of participants (i.e.; airfare, visa, per diem) for the Istanbul and Ankara events. Individual allocations will be determined once the number of approved delegates is confirmed.
2) For firms in the Transportation/Logistics sector, in addition to the CTBC-related Istanbul and Ankara events, you should know that the Canadian Consulate General in Istanbul is organising a delegation of logistics and transportation logistics firms from Canada to attend the Logitrans conference and trade show in Istanbul on November 13-15. Canadian companies such as Hatch, Stantec and Bombardier will be exhibiting at the Canadian Pavilion. The Consulate is asking interested firms to apply for CanExport funding to help cover travel and exhibiting costs for Logitrans. CanExport will be accepting applications starting August 22. For further information, please contact Naomi Gilker (Naomi.Gilker@international.gc.ca).
3) For firms in the Healthcare/Life Sciences sector, you may be interested to know that the Royal College of Physicians and Surgeons of Canada is organizing a trade mission to Turkey that will join the CTBC-related Istanbul and Ankara events. That delegation will then proceed to certain GCC countries (UAE, Oman, Qatar) for additional outreach, meetings, etc. For further information, please contact Craig Ceppetelli (cceppetelli@royalcollege.ca).
4) Turkish Visas should be obtained in advance of the visit using the online Electronic Visa Application System.
Participation Fee
The participation fee is $1,250. One person per firm; each additional person is $250. (Contact the CTBC for the registration code for this.) Expenses for lodging, meals, incidentals and international and domestic travel are the responsibility of each participant. The fee may differ for those participating in the other trade missions to Turkey and/or the GCC region.

Sponsorship Opportunities
Diamond Sponsor $7,500
Recognition

on all promotional material related to the trade mission, including a half-page ad in programs for Ankara and Istanbul, and company name/logo included in printed material, social media, press release, invites

Waiving of participation fee for five persons

Two corporate banners on display at

the 16th Joint Annual Conference in Istanbul

(to be provided by Sponsor)

2-minute Sponsor Video at the 16th Joint Annual Conference in Istanbul

Logos featured in PowerPoint on big screen

the 16th Joint Annual Conference in Istanbul

Personal introductions to VIPs in Ankara and Istanbul

Recognition in opening remarks by CTBC in Ankara and Istanbul
Gold Sponsor $5,000
Recognition

on all promotional material related to the trade mission (including a quarter-page ad in programs, and company name/logo included in printed material, social media, press release, invites)

Waiving of participation fee for two persons

One corporate banner on display at

the 16th Joint Annual Conference in Istanbul

(to be provided by Sponsor)

Three promotional corporate slides in PowerPoint on big screens for the 16th Joint Annual Conference in Istanbul

Personal introductions to VIPs in Ankara and Istanbul

Recognition in opening remarks by CTBC in Ankara and Istanbul
Contact Information
For those interested in participating, or receiving additional information, please contact:
Mike Ward
Executive Director
Canada Turkey Business Council
613-806-6728
matw52@gmail.com
KEY SECTOR OVERVIEWS
Construction & Infrastructure
Over the past 15 years, Turkey has spent nearly US$100 billion on new railways, roads, tunnels, bridges, seaports, airports (including the new Istanbul Airport), hospitals and energy facilities, many utilizing Public Private Partnerships. The country plans to spend an additional US$325 billion over the next five years, including for such mega projects as the Three-Level Istanbul Grand Tunnel (to facilitate traffic flows between the Asian and European parts of the city), the Istanbul Canal (to promote safe shipping between the Black Sea and the Marmara Sea), a US$2 billion bridge system in western Turkey (for vehicles and rail transport), and an extension of its two-line 1,213 km high-speed rail network to 11,000 km by 2023. The European Bank for Reconstruction and Development (EBRD) has invested US$12 billion in over 280 projects in Turkey since 2009, of which about half are for sustainable energy and resources. Since Turkish contractors are also involved in many international markets, there is excellent potential for Canadian firms to join in third country building projects. In 2018, 46 Turkish contractors were active around the world, second only to China. In the period 1972 to 2017, Turkish firms undertook 9,000 projects in 115 countries, worth a total value of US$350 billion.
Transportation & Logistics
Turkey's transportation and logistics sector is one of the country's fastest growing industries, with annual growth of about 20%. This growth, combined with Turkey's strategic location as a bridge between East and West, is creating new opportunities for Canadian exporters of transportation and intelligent technologies. Turkey is not only a major transit country, but also a key freight destination. Given Turkey's large and growing population (over 80 million) and inward migration to larger cities from rural areas, traffic has become a key issue, compelling local municipalities to invest heavily in Intelligent Transportation Systems (ITS). As a result, Turkey has doubled its transportation industry investment budget over the last decade. The influence of the transportation sector is expected to further increase in the future, as many highway, air, rail and, marine transportation-related projects are launched.
Advanced Technology
The Turkish technology market has significant growth potential as a technology-driven young population continues to buy consumer electronics, software and products. IT spending on hardware, software, IT services and telecommunication services reached $27.5 billion in 2018. With a large domestic market and sizeable potential, spending in the ICT sector is expected to grow faster than the global average with an emphasis on various niche markets including for M2M communications, fiber optics, blockchain solutions, artificial intelligence and wireless equipment and services. There is a growing awareness of Smart City market potential in Turkey including in the areas of Cyber Security, Smart Energy, Smart Environment, Smart Health, Smart Mobility/ Transportation, Smart Governance and Smart Infrastructure. Earlier this year the government released a National Smart Cities Strategies and Action Plan for 2019 - 2022 as a first step in developing and implementing smart technologies throughout the country.
Mining
The Turkish mining sector is highly prospective with tremendous scope for growth given that an estimated 40% or so of its mining potential has yet to be explored. In addition to being the largest gold producer in Europe, Turkey's large and diverse mineral-resource base includes: copper, chrome, nickel, iron, lead, mercury, tin, zinc and magnesium. Commercial opportunities exist across a full range of activities including exploration, development, extraction, mining equipment, laboratory analysis, environmental assessment, and CSR. Some of the leading international mining/smelting companies active in Turkey include: Eldorado Gold, Canada (Kışladağ & Efemçukuru Gold Mines); Alacer Gold, Canada-Australia-Turkey (Çöpler Gold Mine); First Quantum, Canada (Çayeli Copper Mine); Ariana Resources, UK (Kiziltepe Gold & Silver Mines); Pasinex, Canada (Pınargözü Zinc Mine); Centerra
Gold, Canada (Oksut Gold Mine-Under Construction); Alamos Gold, Canada (Kirazlı, Agi Dagi, Camyurt development projects); Stratex International Plc, UK (exploration & development projects) and; Teck Cominco Ltd, Canada (exploration & development projects).
Health & Life Sciences
With its large population, public health system, increased standard of living, and its growth as a major medical tourism destination, Turkey is an excellent market for a wide spectrum of Canadian medical products and services. The Ministry of Health is responsible for the construction, management and operation of public hospitals, which serve about 90% of the population. There is also a strong privatization trend in Turkey's healthcare sector and this is reflected in recently completed, and in the planned construction of, a number of private hospitals using the PPP model. This opens the door for Canadian firms involved in the design, building, supply, training, accreditation and operation and maintenance of healthcare facilities, especially those open to pursuing Joint Ventures with Turkish counterpart organizations. As an example of the projected increase in healthcare demand in the country consider that for just medical tourism alone the number of international patients expected to visit Turkey by 2023 is 1.5 million, double the number that visited in 2018.
***
Sponsors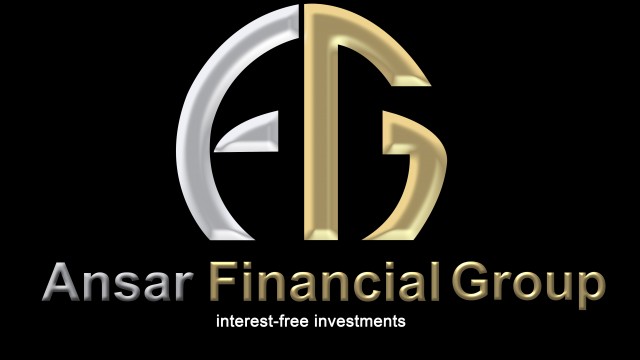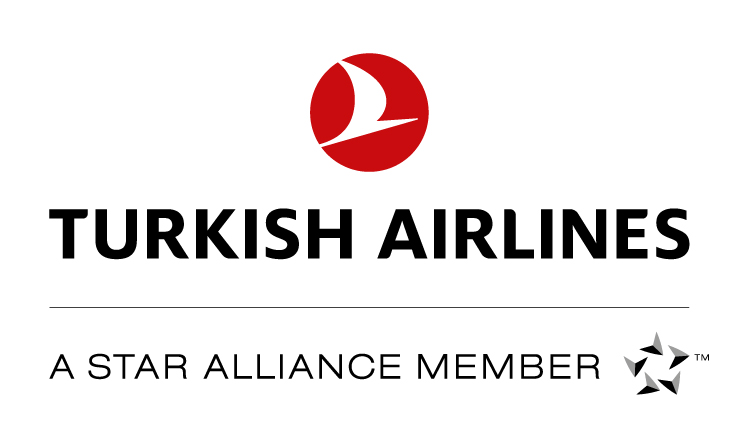 Date and time
Refund policy
Refunds up to 30 days before event
Eventbrite's fee is nonrefundable.
Organizer of Canadian Trade & Investment Mission to Turkey
The CTBC is a Canadian chartered, not-for-profit organization formed in 2001 in recognition of the importance of Turkey as a trading and investment partner for Canada. 
We are dedicated to a variety of activities to enhance business and trade relations between Canada and Turkey. The membership provides members with preferred access to our events, ensures that members are kept aware of and can influence developments, and provides opportunities for raising the corporate profile both in Canada and in Turkey.