**CANCELLED** BREAKING-IN: Film Mixer (KCFF) **CANCELLED**

Friday, 13 March 2020 from 2:30 PM to 4:30 PM (EDT)
Event Details
The Kingston Canadian Film Festival has made the difficult decision to cancel this year's Festival in light of the escalating COVID-19 situation.  Official statement at bottom.   We appreciate your understanding and will be in touch about future workshops or events.  Thank you, Alex
 
Alex Jansen, Film Commissioner
Kingston Film Office | Tourism Kingston
366 King Street W, Suite #460 | Kingston, ON | K7K 6Y3
+1-416-886-5234 | filminkingston.ca
 
CANCELLATION STATEMENT FROM KINGSTON CANADIAN FILM FESTIVAL
 
As an event that brings people together, the Kingston Canadian Film Festival has been closely monitoring the COVID-19 situation. While we recognize that there are no cases of COVID-19 in our community, out of an abundance of caution KCFF has made the difficult decision to cancel the remainder of the festival.
 
All screenings and events scheduled to begin at 6:30 pm on Thursday March 12, 2020 or later will not occur. Ensuring the health and safety of our patrons and guests is our primary concern at this time and this includes mitigating risk and worry. We believe it is our responsibility to cancel and that exercising caution is the best course of action.
 
Refunds will be offered. Full details will be made available on the KCFF website by noon on Friday March 13, 2020.
-
BREAKING-IN: Film & Media Mixer
Free Table Talks & Networking Event

BREAKING IN is your chance to connect with Kingston Canadian Film Festival guests and visiting professionals for serious advice on how to get started in the Canadian film and media industry.  This event is intentionally informal to help you access the best advice possible. Plus it's free, so what are you waiting for?

Join in casual table discussions with a variety of different industry pros including Directors, Editors, Writers, Producers and much more, then stick around for a short networking reception following.  This event is perfect for students, aspiring filmmakers, and local industry looking to connect.

Guests Include*:
-Adnaan Wasey, Executive Producer & Writer
-Andrew Gurney, Supervising Editor - Big Brother Canada
-Angie Power, Publicist/Partner - Route 504 PR
-Audrey Cummings, Director
-Chris Fassbender, Editor, Sound Designer & Actor
-Claire Peace-McConnell, Head of Publicity & Promotions - VVS Films
-Greg Jeffs, Client Services Coordinator - William F. White International
-James Luscombe, Content Analyst - Telefilm Canada
-Jason Gilmore, Creative Director / Editor - Urgency Company
-John Rakich, Location Manager & DGC Ontario Location Caucus Rep
-Nicola Luksic, Radio Documentary Producer
-Peggy Kyriakidou, President - NABET 700-M UNIFOR
-Reid Blakley, Storyboard Artist & Animator
-Richard Goddard, Producer, CBC Radio
-Ryan Noth, Director/Producer/Editor
-Taisa Dekker, Industry Relations - ACTRA Toronto
-Tess Girard, Cinematographer
-Tom Ernst, Critic/Broadcaster
*View bios at: https://kingcanfilmfest.com/KCFF20/breaking-in-2020/
-
Friday March 13th, 2:30pm-4:30pm 
Tir Nan Og Restaurant
200 Ontario St, Kingston, ON

Event Schedule:
2:15: Doors Open & Sign-In
2:30-3:30: Table Discussions
3:30-4:30: Networking Reception (cash bar)

-
Presented by:
This workshop is presented in partnership between the The Kingston Canadian Film Festival and the new Kingston Film Office.

The Kingston Film Office is a division of Tourism Kingston, designed to attract and support film and television production within the Kingston area.  Visit: www.filminkingston.ca.  Contact: film@tourismkingston.com.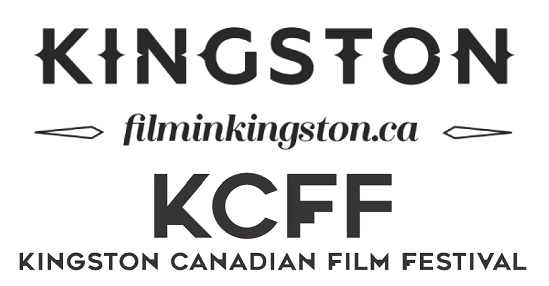 ---
Would you like to be the first to find out about Kingston Film Office events and happenings? 
Sign up to receive our newsletter!
When & Where

Tir Nan Og
200 Ontario Street
Kingston, ON K7L 2Y9
Canada

Friday, 13 March 2020 from 2:30 PM to 4:30 PM (EDT)
Add to my calendar
Organizer
The Kingston Film Office is a division of Tourism Kingston, designed to attract and support film and television production within the Kingston area.

Visit: www.filminkingston.ca
Contact: film@tourismkingston.com