Sales Have Ended
Ticket sales have ended
Please stay tuned for more events in the future.
Sales Have Ended
Ticket sales have ended
Please stay tuned for more events in the future.
About this Event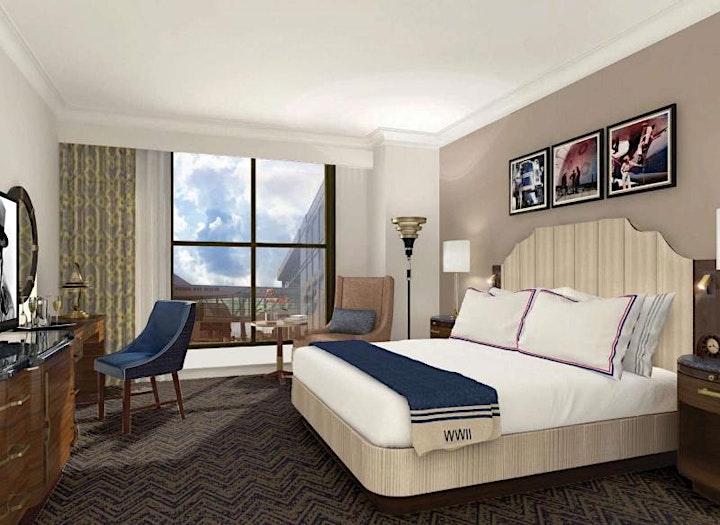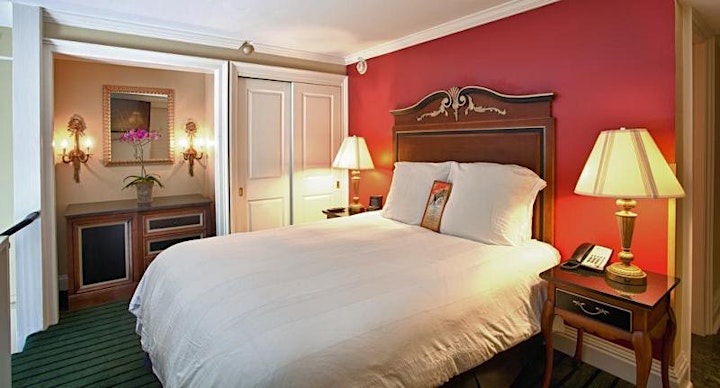 Thanks for your support, I apologize for the late update. you made your payments on time, you have already been refunded all monies minus deposits.
"THE PARTY WITH A PURPOSE." This year Essence Festival will be held for 5 days, July 1st - 5th and you can be there for the entire event. Go party, attend seminars, vendors and more. Rare hotel package for the entire event for the same price as a 3-day hotel package.
Arrive in New Orleans a day early to relax and get prepared for the week's festivities.
3 hotel options to choose from. All within walking distance (1-2 miles) to the Mercedes Benz Superdome
Packages Includes:
• 6 Nights Hotel Stay in standard rooms. Please note rooms may come with a king size or 2 double beds along with a sofa bed some rooms.
• Custom Essence Music Fest T-Shirt
• Swag Bag
• Thank you gift
• Unlimited Agent communication
• Festival tickets are not included
Pricing (Deposit of $75 due upon booking)
Package A:
Hotel B on Canal Street Hotel -1300 Canal Street 1 - 70112 - New Orleans, Downtown, New Orleans - LA
Single Occupancy: $2115
Double Occupancy per person: $1095
Triple Occupancy per person $829
Quad Occupancy per person $665
Package B:
Hotel: Higgins Hotel Curio Hilton
Magazine 1000 - 70130 - New Orleans, Arts District, New Orleans - LA
Single Occupancy: $1415
Double Occupancy per person: $745
Triple Occupancy per person: $585
Quad Occupancy per person: $507
Package C
Hotel: Bourbon New Orleans
717 Orleans Street - 70116 - New Orleans, French Quarter, New Orleans - LA
Only 2 rooms left
Quad Occupancy per person: $845
ADDITIONAL INFORMATION
TRAVEL INSURANCE:
Travel Insurance is highly recommended. Please let us know if you would like to purchase insurance.
POLICIES AND ADDITIONAL INFO:
• Making reservations for this 2020 Essence Fest package signifies your acceptance of our Terms and Conditions.
• You must make your reservations in the name that is on your government issued identification you will use to check-in at the hotel.
• Due to contractual obligations to all Hotels listed above payments to CM Tailor-Made Travel. LLC are NON-REFUNDABLE & NON-TRANSFERABLE.
• Payments may only be made by credit card only. No cash app, zelle, venmo or similar for your protection and ours.
• If a roommate cancels you are still responsible for the remaining balance. Refunds will not be given due to roommate abandonment. Hold each other accountable.
• Name changes may be available until 04/30/2019 please inquire.
• Final payment is due 04/30/2019.
• We are not affiliated with ESSENCE, the producers or event coordinators of Essence Festival.
• Please only buy concert tickets and party passes from reliable ticket sources such as TicketMaster or Essence Festival producers and/or its distributors.
• Hotel check-in is at 4:00PM and check-out is at 11:00AM.
• Please advise all invoices will come from Crystal Miller of CM Tailor-Made Travel
• Please register in the name shown on your government issued ID.
• Upon check-in, a credit/debit card will be required for incidentals
• Swag bags & custom shirt provided by Black Stigma Crumbled
RESERVATIONS & PAYMENTS:
• You may pay in full or pay over time with equal monthly payments. Invoices will be emailed with detailed info.
• For best rate please pay your deposit as soon as possible as rates are subject to change until your deposit is received and secured.
• Payment plans are allowed as a convenience. Failure to make payments as agreed will result in cancellation of your reservation and forfeiture of all monies paid. No exceptions
• Reservations for the occupancy selected are only confirmed once initial deposits are received from ALL listed roommates. All roommates must make their initial deposits within 48 hours of us receiving the 1st roommate's deposit. If all deposits are not received, your accommodations will be confirmed based upon the number of deposits received. (Ex. If quad occupancy is selected and deposits have only been received from 2 listed roommates, your accommodations will be confirmed as double occupancy.)
• A $75 late fee will be imposed for all payments received after the final payment deadline.
DISCLAIMER OF LIABILITY - CM Tailor-Made Travel. LLC travel agency is acting as a mere agent for suppliers in selling travel-related services, or in accepting reservations or bookings for services that are not directly supplied by this travel agency (such as air and ground transportation, hotel accommodations, meals, tours, cruises, etc.). This agency, therefore, shall not be responsible for breach of contract of any intentional or careless actions or omissions on part of such suppliers, which result in any loss, damage, delay, or injury to you or your travel companions or group members. CM Tailor-Made Travel. LLC is not liable for any mechanical issues that may arise from air or charter bus transportation
DISCLAIMER OF LIABILITY: Travel agent does not accept any liability of any nature, whether in contract, tor or otherwise for the acts, omissions or default, whether negligent or otherwise, of these service providers, over whom we have no direct or indirect control. Under circumstance where liability cannot be excluded, such liability is limited to the value of the purchased hotel stay which would be sought from the travel agent, CM Tailor-Made Travel LLC . Travel Agent is not liable for any consequential loss or damage and do not accept any liability in contract, tort or otherwise for any injury, damage, loss, delay, additional expense or inconvenience caused directly or indirectly by force majeure or any other event which is beyond our control or which is not preventable by reasonable diligence on their part.