*CANCELLED* Ladies Learning Code: Digital Safety and Privacy - Vancouver
Description


Why learn about safety and privacy?

Computers have become a big part of our lives, but just how safe are we when we use them?

During this workshop, learners will think like a hacker and break down some of the actual methods and tactics used by people to steal information from others. Armed with this knowledge, you'll learn and understand better ways to protect yourself by making more secure passwords and avoid phishing scams. We'll also cover what information, photos, and behaviours are being tracked on the Internet and the steps you can take to minimize your exposure. By the end, you'll have a much better grasp on security and privacy, and be equipped with knowledge to share with your friends and family.


Who is this for?
Our Ladies Learning Code workshops offer female-identified and male-identified, trans, and non-binary adults hands-on, project-based learning experiences that are designed to give beginners the skills and confidence they need to become digital creators.
Prerequisites:
None! This workshop is designed for beginners.
What's Included: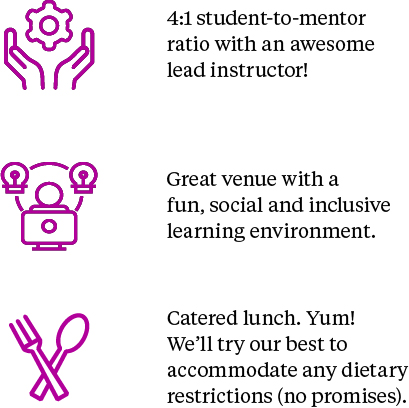 Requirements: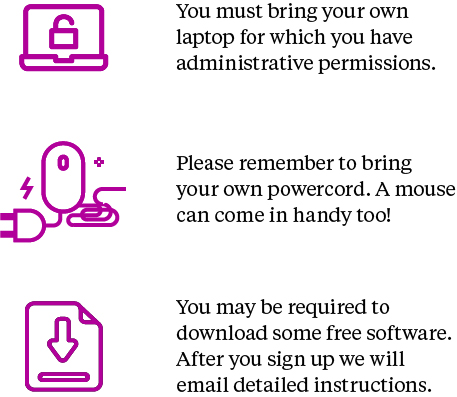 Note: If you do not have a laptop to use during the duration of the workshop, we have a very limited quantity that we can loan out. The option to borrow a laptop will be included in your order form when registering. If only a "no" option is available, there are no more laptops available.
Hey you!
Have you joined the Canada Learning Code mailing list? If not,
join here
.
Questions? Email us at info@canadalearningcode.ca
You can also find us here:







Hope to see you soon!
If for some reason you can't make it, check out our REFUND POLICY.