*CANCELLED* Ladies Learning Code: Photoshop for Beginners: Introduction to...
Description




Why learn about Photo Editing? Wouldn't it be great if you could take that "almost perfect" photo and fix something that bothered you about it? The possibilities are endless when you're working in Photoshop and we can teach you what you need to know to touch up your photos or completely rework them to create something new.

We'll start with the basics: how to do simple touch ups, improve colours and get the photos ready for print or web. We'll also go into some of the more advanced stuff like working with layer masks to combine images for a cool result! You know that viral Tyrannosaurus Rex wedding photobomb? We'll teach you how it's done!

What will I have learned by the end of this workshop?


An overview of Photoshop, the workspace and the different tools
How to set up documents for print and web use
Make various colour adjustments
Use retouching tools to fix creases and discolouration in old black and white photos
Use retouching tools to fix or alter colour photos
How to use layer masks to combine photos and work with more complex files.


Who is this for?
Our Ladies Learning Code workshops offer female-identified and male-identified, trans, and non-binary adults hands-on, project-based learning experiences that are designed to give beginners the skills and confidence they need to become digital creators.
Prerequisites:
None! This workshop is designed for beginners.
What's Included: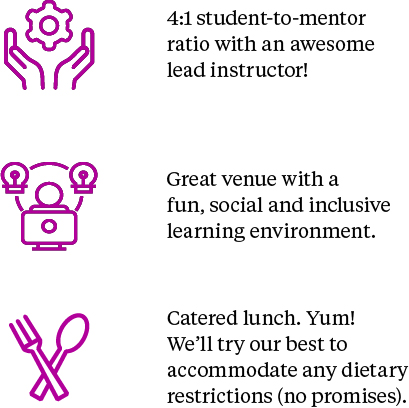 Requirements: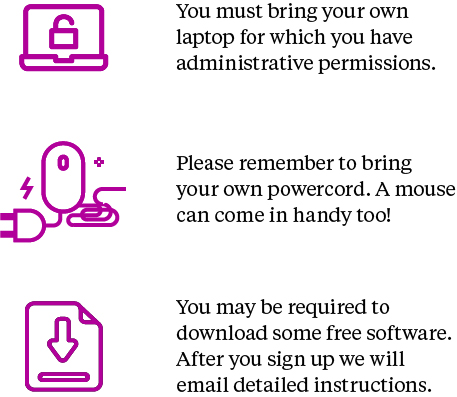 Note: If you do not have a laptop to use during the duration of the workshop, we have a limited quantity that we can loan out. The option to borrow a laptop will be included in your order form when registering.
Hey you!
Have you joined the Canada Learning Code mailing list? If not,
join here
.
Questions? Email us at info@canadalearningcode.ca
You can also find us here:







Hope to see you soon!
If for some reason you can't make it, check out our REFUND POLICY.