Description
Come and join us for two fabulous educational talks this evening.
Cancer DNA sequencing
DNA tests are revolutionizing our medical world and no other area has been more impacted than cancer. Come learn how sequencing tumor DNA can be informative towards selection of cancer targeted therapies, and how are they different from standard cancer therapies. Find out how DNA testing can also reveal inherited cancer predispositions, what are the differences between direct-to-consumer tests and doctor-ordered tests, what cancer genomics means for the future of cancer treatment, and why everyone touched by cancer should be considering DNA sequencing.
Presented by Dr. Mikolaj Raszek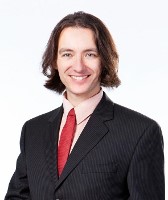 Dr. Mikolaj Raszek is the founder and general manager of Merogenomics Inc., company dedicated to help individuals gain access to the best quality genome sequencing services. Dr. Raszek has received his doctorate degree in biochemistry and the bachelors in genetics, followed by postdoctorate work in agricultural genomics, all at the University of Alberta. Currently Dr. Raszek works out of the United Health Centres medical clinic in Edmonton where he can be booked for a consultation on DNA sequencing to obtain information of medical value for current and former cancer patients, people with undiagnosed diseases, pregnant women or assumed healthy individuals for preventative screening.
Nutrition options
Juice Plus is unique whole food nutrition including the juice powder concentrates from 30 different fruits, vegetables, berries and grains. As such it is a high dose of antioxidants that can play vital role in promoting healthy function of the immune system. Juice Plus protection from oxidative stress has also been demonstrated in protecting DNA from damage. These are important aspects of consideration when dealing with degenerative diseases. More than 30 clinical studies have been published showing the impact of various nutrients in Juice Plus products on heart health, skin health, immune system and other aspects of health and wellness.
Presented by Linda Kowalski, RN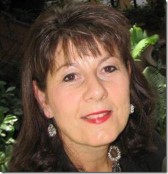 Linda has been very active over the years in sports, broomball, soccer, ball hockey, and focuses on running at present.
She has a passion to make us aware of the need for a healthier, balanced lifestlye. She feels there is a strong need to educate on the present state our health, particularly our upcoming generation, our children.
Linda is most excited about being aligned with the Juice Plus company for 19 years that has clinical research conducted by researchers at leading universities and hospitals world wide and published in peer-reviewed scientific journals.
Linda is very passionate in inspiring healthy living to help make a difference and leave a legacy to bridge the gap with whole food nutrition in prevention of disease and sickness.