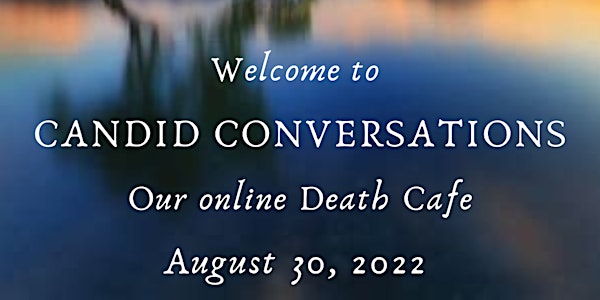 Candid Conversations: Our August online Death Cafe
Let's talk candidly about death & dying in an informal gathering with a cup of tea–or your favourite beverage–in hand and enjoy the evening.
About this event
More than ever, there is a need to talk openly about death and dying.
It is my fervent belief that the more we embrace and normalize death and dying, the better and more fully we can live our lives now.In our Candid Conversations Death Café we meet with an open heart and mind and a sense of wonder that allows us to listen, learn and reflect with one another.
For almost two decades now, Candid Conversations about death, dying and end-of-life have become important cornerstones not only of my work but of my being.
My work with the Hospice of Waterloo Region where I serve as a Spiritual Care Facilitator for over 200 volunteers and staff inspires me even more to deepen my own uderstanding about death and to share my knowledge and experience with others.