Description
Interested in connecting with women and men in the Cannabis industry?
The CaneXions Edmonton group will host a speaking and speed networking event on May 4th at the St. Albert Rugby Club. All professionals and entrepenurs currently in or interested in joining the budding Canadian Cannabis industry are welcome to attend. Come learn about CaneXions and meet fellow and apiring industry members.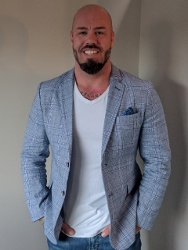 Steve Fader, part owner of Natural Health Services, will be our speaker. He is an audacious businessman and a leader in the clinic industry especially in Alberta. His talk will be balanced with personal story and his business experience.
Steve will be followed by a 1 hour speed networking session hosting by Alison McMahon.
The event is sponsored by Marijuana for Trauma.