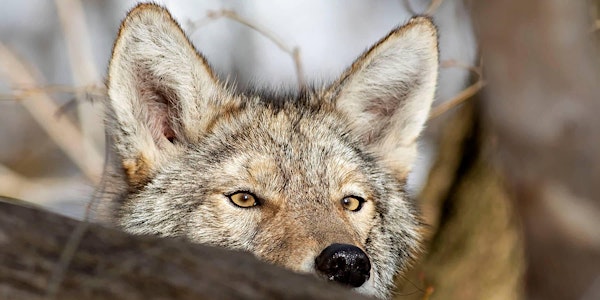 Canid Connections: Urban Coyotes in Canada, featuring Dr. Lauren Van Patter
(Re)storying the more-than-human city: Urban coyotes in Canada
About this event
(Re)storying the more-than-human city: Urban coyotes in Canada
In this event, Dr. Van Patter will discuss the findings of a mixed socio-ecological study on the lives of urban coyotes and their relationships with human communities in Ontario. As part of a doctoral dissertation, this research explored what it means to think of the city as a place of 'more-than-human' belonging. Findings on perceptions of coyotes, the lives of coyotes, sources of conflict, and paths to coexistence were generated using participant observation, document review, interviews, GPS collar data, field investigations, and trail cameras. The presentation will also discuss the significance of Animal Geographies and hybrid methodologies in studying human-animal relationships and approaching questions of coexistence.
About Dr. Lauren Van Patter
Lauren is the Kim & Stu Lang Professor in Community and Shelter Medicine in the Department of Clinical Studies at the Ontario Veterinary College, University of Guelph. Lauren is an interdisciplinary animal studies scholar whose research focuses most broadly on questions of 'living well' in multispecies communities. Her background includes Environmental Sciences and Geography, and she has researched topics ranging from living with feral cats and urban coyotes to the ethics and methods of multispecies research. She is co-editor of the newly released volume A Research Agenda for Animal Geographies with Elgar, and has published in peer-reviewed Veterinary, Animal Studies, Geography, African Studies, and Wildlife Management journals.