CanMPS 2021 National Family Conference
Event Information
Refund policy
Contact the organizer to request a refund.
Eventbrite's fee is nonrefundable.
The Canadian MPS Society is excited to welcome you to our 2021 National Family Conference!
About this event
About the National Family Conference:
The Canadian MPS Society's National Family Conference is an opportunity where we invite MPS affected individuals and families, healthcare professionals and industry partners to come together for informative sessions and networking events. This conference has many elements, including: knowledge translation sessions, breakout sessions, child/youth programs, networking rooms, exhibit booths, gamification, and information dissemination. We look forward to seeing you there!
A propos de la Conference Nationale de la Famile:
La Conférence nationale de la famille de la Canadian MPS Society est une occasion où nous invitons les personnes et les familles touchées par la MPS, les professionnels de la santé et les partenaires de l'industrie à se réunir pour des séances d'information et des événements de réseautage. Cette conférence comporte de nombreux éléments, notamment : des séances d'application des connaissances, des séances en petits groupes, des programmes pour enfants/jeunes, des salles de réseautage, des kiosques d'exposition, la ludification et la diffusion de l'information. Nous espérons vous voir là-bas!
Agenda for the National Family Conference
** Note all times are in EST **
Wednesday September 15th, 2021
3:00 - 3:30 pm: Opening Ceremonies & Keynote Speaker
3:30 - 4:00 pm: Canadian MPS Disease Registry Updates
4:00 - 4:30 pm: Newborn Screening Updates
4:30 - 5:00pm: Break
5:00 - 5:30 pm: Canadian Organization for Rare Disease Drug Plan
5:30 - 6:00pm: Canadian COVID-19 Updates and Moving Forward
Thursday September 16th, 2021
12:00 - 3:00pm: Live guided networking sessions
Friday September 17th, 2021
3:00 - 3:30pm: Financial Management & RDSP
3:30 - 4:00pm: Mobility & Musculoskeletal Management
4:00 - 4:30pm: Home Infusion Management
4:30 - 5:00pm: Break
5:00 - 5:30pm: Psychological and Behavioural Management
5:30 - 6:00pm: Pain and Sleep Management
6:00 - 6:30pm: Closing Ceremonies
Thank you to our industry partners and sponsors for making this event possible!
Gold Sponsors:
Silver Sponsors:
Abeona Therapeutics
BioMarin
Regenxbio
Ultragenyx
Bronze Sponsors: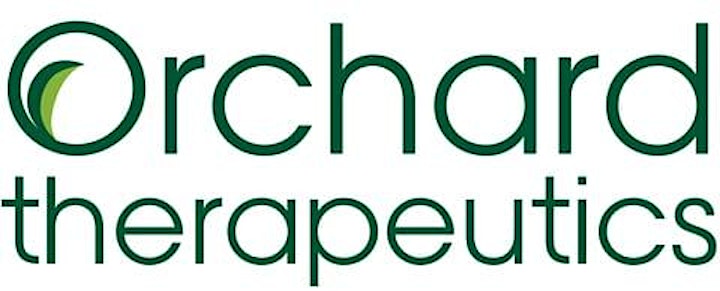 Date and time
Location
Refund policy
Contact the organizer to request a refund.
Eventbrite's fee is nonrefundable.
Organizer of CanMPS 2021 National Family Conference

Support for Families. Research for a Cure.
Mucopolysaccharidoses (MPS) and mucolipidosis (ML) are genetic lysosomal storage diseases (LSD) caused by the body's inability to produce specific enzymes. The missing or insufficient enzyme prevents cells from recycling waste, resulting in the storage of materials in cells throughout the body. As the disease progresses, there is widespread damage throughout the body, including the heart, bones, joints, respiratory system and central nervous system, leading to a shortened lifespan.
When families learn that their child has been diagnosed with MPS or a related lysosomal starage disease, that may potentially take their child's life, it places on them a heavy emotional, physical and financial burden that few can relate to or understand. 
The Canadian MPS Society helps ease the burden by directing families to important sources of information, research and medical help, and by connecting them with other families experiencing similar situations to expand their network of support. We also provide financial support to families through our Family Assistance Program—to date, we have funded over $100,000 in grants to offset the many costs incurred with a diagnosis.  We try to help families to focus on their children and their families and make sure they know that they are not alone in their journey.
Our programs and services include:
Educational Resources– Available in both english and french
Financial Assistance Program– Providing financial support to help families manage costs associated with care and treatments of MPS and related diseases
Advocacy – Supporting families with accessing appropriate care and treatment, connecting to other members for mutual support, and during times of loss and bereavement
National Conference – Our biennial national conference brings together the MPS community to learn about advances in care and treatment while developing life-long friendships
The e-Connection – Our monthly digital newsletter is a current source of news from Canada's MPS community, including stories from our members and partners, research and treatment updates, and information about upcoming events.
The Canadian MPS Society exists to support all those affected by MPS – individuals, caregivers, families, friends, support workers, and health care providers.
Our staff are available by calling our toll-free number: 1-800-667-1846 or by email: info@mpssociety.ca