Description
Join NAIOP Edmonton and Brad White as we discuss the growing C

annabis industry and it's effect on Commercial Real Estate in our City.
What are other municipalities doing in the wake of cannabis legalization and what is the level of opportunity for the Edmonton Market? What do you need to know to comply with regulations and tenant requirements? Is this a modern gold rush, or will it all go up in smoke?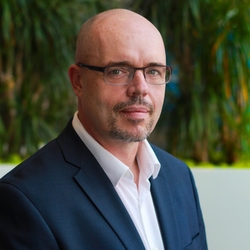 Brad White has been working in the Edmonton region for the last 26 years mostly within municipal planning.
He works for the City of Edmonton in the Regional and Economic Development department in Economic Investment Section where his duties include: Business Retention and Development Facilitation.
He sits at the City of Edmonton's: Cannabis Task Team Coordinating Committee and the Cannabis Coalition and also sits at the Province's Alberta Cannabis Secretariat advocating for economic development for the Edmonton area.