Cannabis Innovation Summit
When and where
Location
MaRS Discovery District, Auditorium 101 College Street Toronto, ON M5G 1L7 Canada
Description
Cannabis Innovation Summit
Presented by the University of Toronto together with its affiliated hospital partners and the Toronto Cannabis & Cannabinoid Research Consortium (TC3). Part of Health Innovation Week 2019.
Date: Thursday April 4th, 2019
Time: 8:00am – 2:30pm
Location: MaRS Auditorium
Lower Concourse
101 College Street, Toronto
The use of cannabis for medicinal purposes has opened up a number of questions pertaining to the safety and efficacy for particular disease indications and long term use. This timely summit will discuss the questions that need to be addressed for the health and safety of patients using cannabis to treat disorders, ailments and disease as well as promote the essential evidence-based research that needs to take place in order to address some of these questions.
The summit will also launch the Toronto Cannabis & Cannabinoid Research Consortium (TC3), which brings together cannabis and cannabinoid researchers, scientists, and clinicians from the University of Toronto and its affiliated hospital partners.
The summit will focus on the drug development of cannabis and cannabinoid related therapies and drug delivery mechanisms from discovery to innovation. It will explore various clinical applications and trials around the assessment of the safety and efficacy of cannabis as a medicine and discuss important societal issues as it relates to mental and body health.
This event will also bring together scientists, government officials, policy-makers, research funding organizations, and industry partners who are interested in research and innovation in this field. The goal of the summit is to offer the opportunity to network, seek new collaborations, and share health research findings related to cannabis and cannabinoids. The symposium will feature talks and panel sessions, and will serve as an interactive platform to highlight preclinical, clinical, and public health and policy research in Toronto.
Presented by: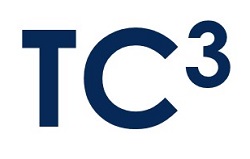 About Health Innovation Week
From April 1–5, you're invited to Health Innovation Week, Canada's largest gathering of health startups, investors and the health ecosystem. Founded by MaRS and TOHealth and held across the Toronto region, Health Innovation Week allows participants to network, secure funding and learn from industry experts. This year we expect to see over 4,000 attendees, 300+ investors and 250+ speakers over 30 events. Learn more.