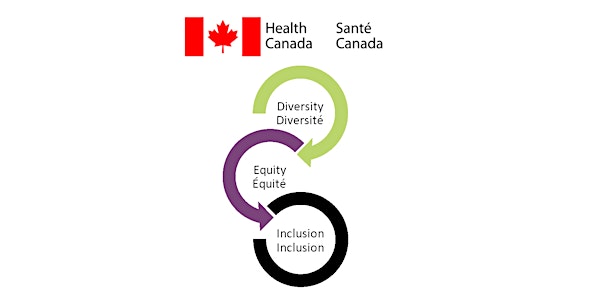 Cannabis Licencing Outreach Diversity, Equity, and Inclusion (DEI) Forum
Invitation to participate in a Cannabis Diversity Forum/ Invitation à participer à un forum sur la diversité en matière de cannabis
About this event
The Diversity, Equity and Inclusion (DEI) Forum aims to support the needs of existing and potential cannabis industry stakeholders from Black and other racialized communities.
Health Canada is implementing changes and improvements to the cannabis licensing process to address these concerns and better support potential and existing cannabis licensing industry stakeholders representing racialized communities.
To continue building on these important discussions and efforts to support a diverse, equitable, and inclusive cannabis industry, Health Canada is hosting a Forum with cannabis industry stakeholders from racialized communities for further opportunities and feedback.
This is also part of Health Canada's commitment to the Government of Canada's call to action on anti-racism, equity and inclusion and ongoing efforts to remove systemic barriers from government policies and programs. _______________________________________________________________________________________________
À propos de l'évènement
Le forum sur la diversité, l'équité et l'inclusion (DÉI) en ce qui concerne l'octroi de licences de cannabis vise à répondre aux besoins des intervenants actuels et potentiels de l'industrie du cannabis issus des communautés noires et autres communautés racialisées.
Santé Canada apporte des changements et des améliorations au processus d'octroi de licences de cannabis afin de répondre à ces préoccupations qui relèvent du mandat du Ministère et de mieux soutenir les intervenants potentiels et actuels de l'industrie du cannabis représentant les communautés racialisées.
Pour continuer à tirer parti de ces importantes discussions et des efforts déployés pour soutenir une industrie du cannabis diversifiée, équitable et inclusive, Santé Canada organise un forum avec les intervenants de l'industrie du cannabis issus des communautés racialisées afin de leur offrir d'autres possibilités et de recueillir leurs commentaires.
Cela fait également partie de l'engagement de Santé Canada envers l'appel à la mobilisation du gouvernement du Canada sur l'antiracisme, l'équité et l'inclusion et des efforts continus pour éliminer les obstacles systémiques présents dans les politiques et les programmes gouvernementaux.