Canned Salmon Festival - Bringing the Salmon Home!
About this event
Miác̓i: Canned Salmon Music Festival launched by The Coastal First Nations Great Bear Initiative
to further introduce Canadians to environmental stewardship of traditional territories and to celebrate Indigenous-led conservation initiatives in the region.
Sponsored by Rogers Media, Salmon Nation and RAVEN, the festival features Indigenous artists from Bella Bella to Haida Gwaii, performing at Shearwater Resort in Heiltsuk Territory, Bella Bella.
Performers include Snotty Nose Rez Kids, Jason Camp & The Posers, Murray Porter, Carsen Gray, Drezus, Blue Moon Marquee, Kristi Lane Sinclair, Candace Curr, Saltwater Hank, Hayley Wallis, and more including video stories with Indigenous leaders, artists and community members.
The Festival is designed to share Indigenous stewardship principles with Canadians, and to demonstrate the importance of healthy salmon to Coastal First Nations.
Logo art design by: KC Hall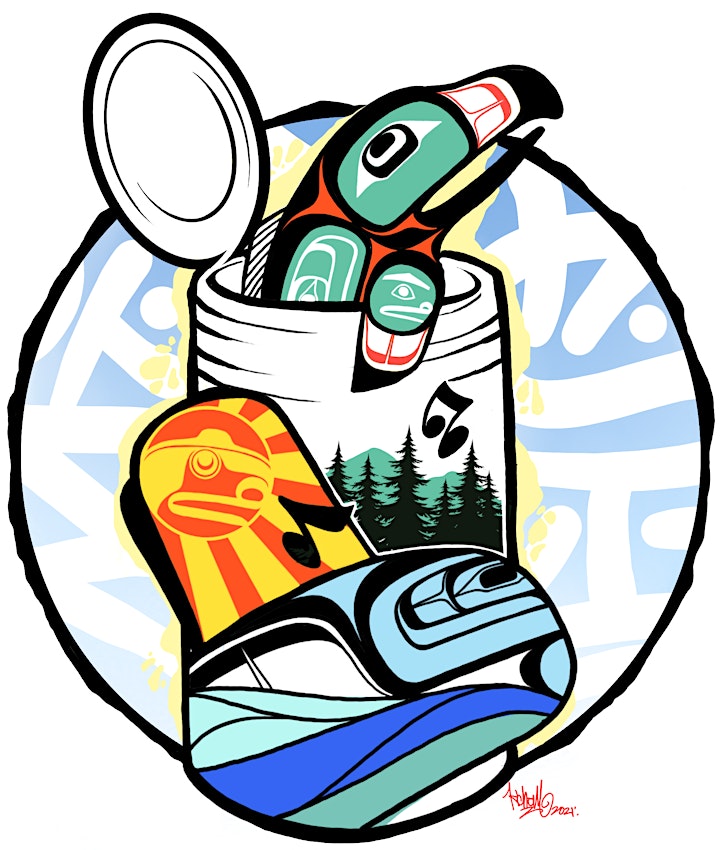 The Coastal First Nations Great Bear Initiative promotes community self-sufficiency and sustainable economic development on BC's North and Central Coast and Haida Gwaii. Our communities are working together to build strong, conservation-based economy that recognizes our Title and Rights, and protects our culture and ecosystems. We support: planning for marine and land resources in the Great Bear region, increased local control and management of forestry and fisheries, sustainable development through ecosystem-based management, capacity building in our communities, partnerships with government, industry, environmental groups and others. The Great Bear Initiative Society operates under the direction of a Board of Directors that approves an annual strategic plan for the organization. It has one representative from each of the nine member Nations.