Description
This year is the 14th Anniversary of the Cannes Lions Screening in support of NABS. Each year since 2002, the Edmonton advertising and marketing community has come together to support our industry charity, to network and to view the winners of the world's most prestigious awards for the advertising industry, the Cannes Lions International Festival of Creativity, now in its 64th year.
As the signature industry event of the fall season, the Cannes Lions Screening is an opportunity to rub elbows with clients and colleagues, and to enjoy a screening of the best TV and digital video commercials produced in the last year from around the world, including Canada.
Thursday, November 17, 2016
Art Gallery of Alberta
Reception: 5:00 pm
Screening of the 63rd Cannes Lions Reel: 7:00 pm
Tickets $60 (Proceeds to NABS)
Student tickets $25
For more information, contact Shelley Britton (Committee Chair) shelley.britton@cbc.ca
We would like to thank our sponsors, without whom events like Cannes Screening Edmonton would not be possible.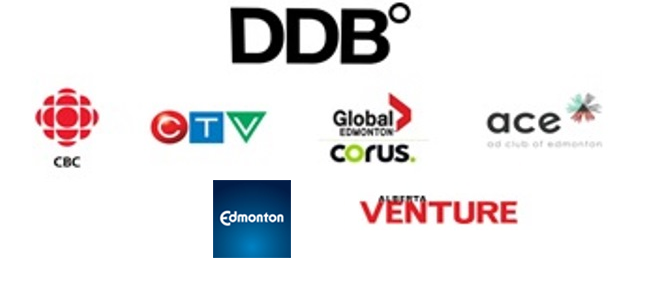 The National Advertising Benevolent Society has been supporting advertising and marketing professionals and their families in Canada, for over 33 years. NABS is 100% funded by the industry and is a registered charity. NABS is our industry's stable support net, providing an essential first step to help industry professionals and their families navigate through challenges before serious crisis. We provide free and confidential access to professional and personal counselling, LifeSpeak, customized career coaching and financial assistance when critical illness or prolonged unemployment impacts people and their families in our industry.