Canterbury High School 50th Anniversary Event
About this Event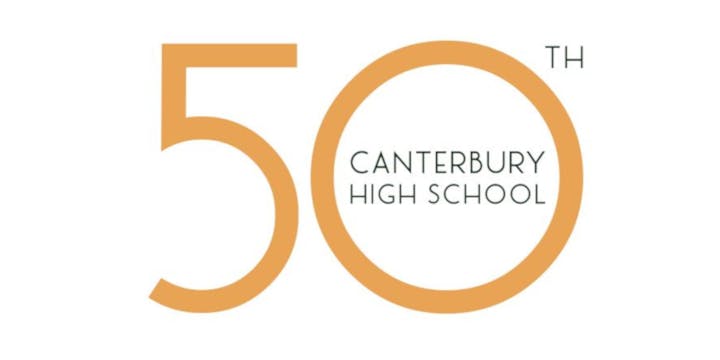 Welcome to the CHS 50th Anniversary Registration Page!
The event schedule, along with the complete lineup of performers and speakers, is now available. You can view and download the information by clicking here:
Registration includes:
Admission to ALL on-site CHS 50th Anniversary activities (Saturday, Sept. 28th)
Meals and snacks (light lunch, dinner and hors d'oeuvres by the bar)
Support for families
Name tag
Event schedule and program guide
Access to special group rates for hotel & travel
We will be releasing more of the event details between now and the event as we are able to confirm them. If you have not yet joined the mailing list you can do so by clicking here:
We look forward to seeing you there!
****
Contact Us: chs50th2019@gmail.com
Join us on Facebook: https://www.facebook.com/events/368810503667246/