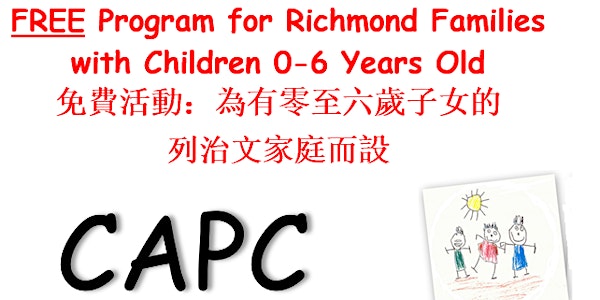 CAPC Program at General Currie Early Learning Centre (Jan-Mar 2022)
Event Information
Location
General Currie Elementary School Portable
8220 General Currie Rd
Richmond, BC V6Y 1M1
Canada
CAP-C offers FREE program for 0-6 years old children with their parents who are Chinese speaking. CAPC社區行動計劃華裔家庭互助小組為有0-6歲子女的列治文家庭提供免費活動
About this event
CAPC 社区行动计划(Community Action Program for Children)旨在通过改善育儿技巧和亲子关系并减少社会孤立,来提高儿童的健康发展。 我们以广东话和普通话进行活动,为0-6岁儿童及其家庭提供积极的学习体验。 CAPC工作人员通过开展有趣的学习活动,使孩子们有机会结交朋友,与其他同龄儿童互动。 CAPC工作人员还会支持看护人,扩展他们的社会支持网络,分享经验,帮助他们更多地了解社区资源。
CAPC小组室内活动将从每逢星期四上午 9:30-11:15,在General Currie小学的早期学习中心(Early Learning Centre)进行。我们期待孩子和家长们參加CAPC小组活动。
为了确保遵循健康和安全规定,我们将限制每天参加活动的家庭数量,并且每次一个家庭只有一名成人陪同儿童来参加活动。
日期: 2022年1月6日至3月31日
*3月17日和 3 月 24日小組暫停
每周四上午 9:30-11:15
地点: General Currie 早期学习中心
8220 General Currie Rd, Richmond, BC V6Y 1M1
COVID-19 预防措施:
每次活动最多8个家庭参加
一位成人只能与孩子一起参加
成人需要戴口罩,到达后每个人都需要洗手或使用洗手液
进入早期学习中心之前,家庭必须回答下面的《每日健康宣言》。 如果生病,请勿进入早期学习中心
Community Action Program for Children (CAPC) aims to improve healthy child development by improving parenting skills and parent-child relationships and decreasing social isolation. The program is provided in Cantonese and Mandarin, offering positive learning experience for children (aged 0-6) and their families. CAPC facilitators lead fun learning activities where children find opportunities to make friends and interact with others of similar ages. CAPC facilitators support caregivers expand their social support networks, share experience, and learn more about community resources.
CAPC Program will be operating at General Currie Early Learning Centre every Thursday 9:30 am -11:15 am. We are looking forward to having children and caregivers join our program. We will be operating at a reduced capacity, which means fewer families per day to accommodate cleaning and disinfecting protocols. We ask that only ONE adult attend with children.
Date: January 6, 2022 to March 31, 2021
** No sessions on March 17 & 24
Thursday mornings 9:30-10:45
Location: General Currie Elementary School Early Learning Centre
8220 General Currie Rd, Richmond, BC V6Y 1M1
COVID-19 Precautions:
Maximum 8 families per class
One adult ONLY may attend with their child
Adults will be asked to wear masks and everyone will wash their hands or use hand sanitizer upon arrival
Every day families MUST answer the Daily Health Declaration on the following page, prior to coming into the centre. DO NOT ENTER IF SICK.
查询请致电梁小姐604-207-5027或604-341-2799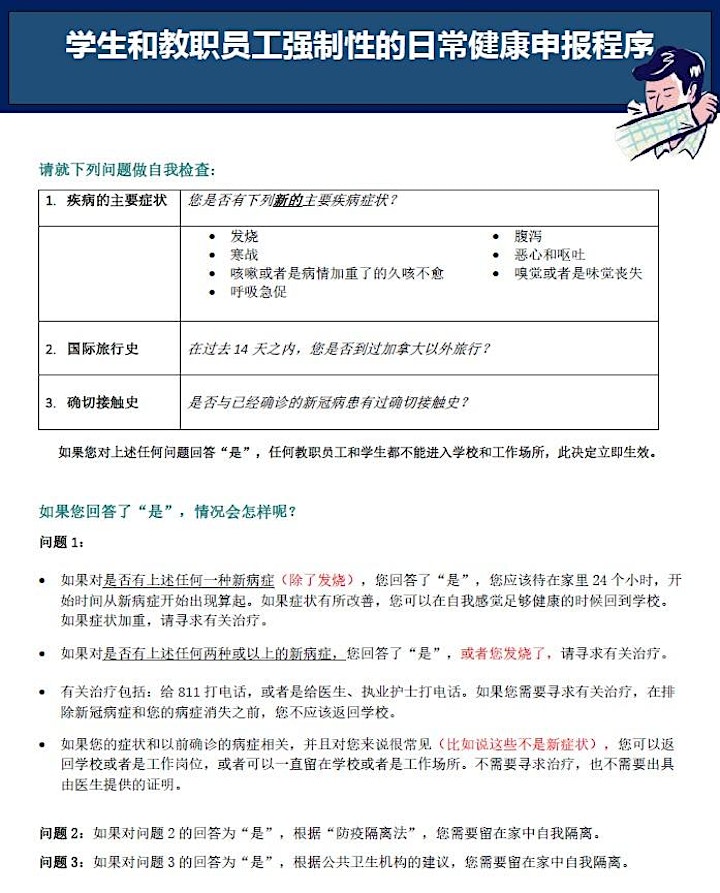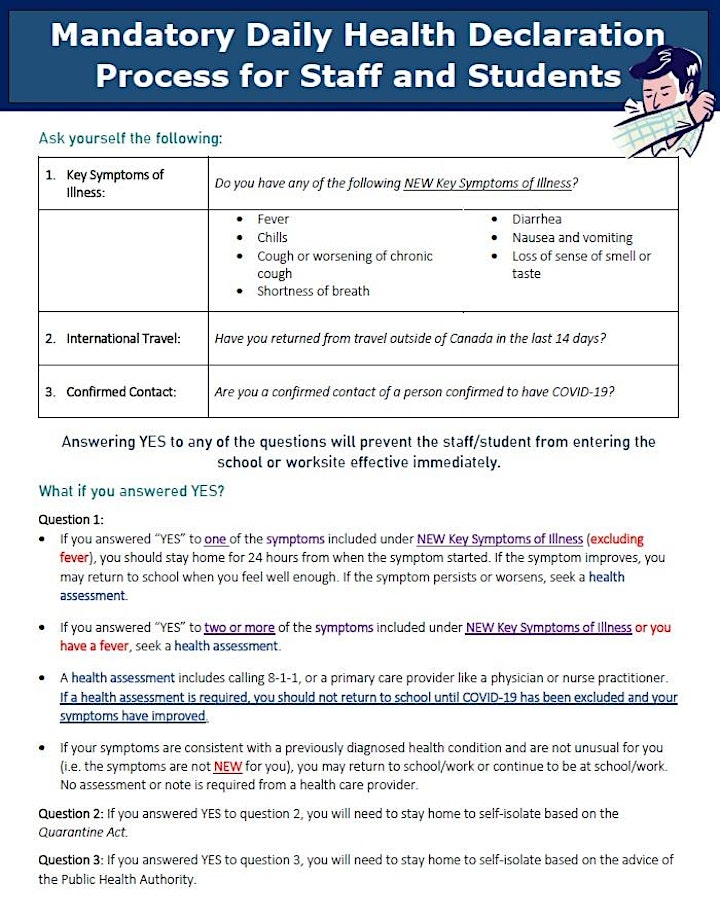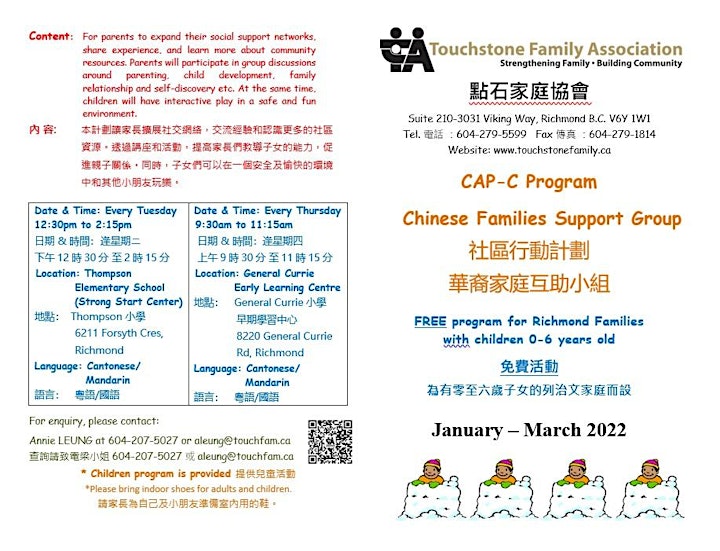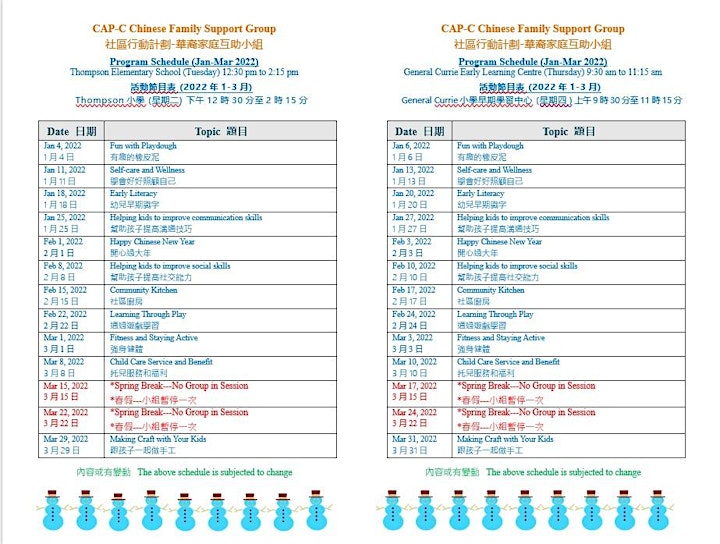 Date and time
Location
General Currie Elementary School Portable
8220 General Currie Rd
Richmond, BC V6Y 1M1
Canada