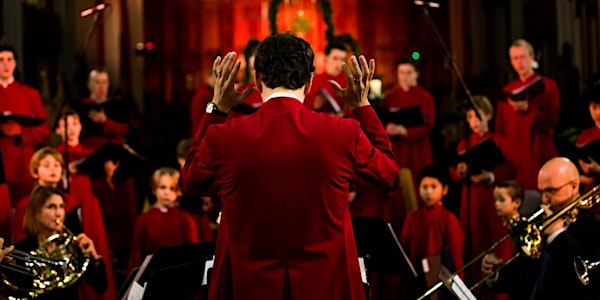 Capella Regalis: A Chorister's Christmas 2021 - Online Broadcast
Capella Regalis Men & Boys Choir presents beautiful carols, ancient and modern, performed with Maritime Brass Quintet & Paul Halley (organ)
About this event
A CHORISTER'S CHRISTMAS 2021
Capella Regalis Men & Boys Choir, directed by Nick Halley, present their 11th annual Christmas concert series under the new name, A Chorister's Christmas. The in-person Halifax performances were audio-video recorded by top-notch engineers for broadcast as an online concert. Anticipate an aesthetically satisfying presentation, with unique camera angles and excellent audio that will bring the viewer truly "inside" the performance.
The choir is joined by Paul Halley on the pipe organ, as well as the Maritime Brass Quintet, in a program of carols ranging from 16th-century European composers such as Handl and Praetorius, to 20th-century works both iconic and fresh, including hymn arrangements by Paul Halley. Many of the selections are on the choir's December 2019 Christmas album, and this is the first time since the album's release for listeners to see and hear these carols performed live. We invite you to join us from the comfort of your home! 
The online broadcast will be available to ticket-holders only from December 23 at 4 pm until December 27 at 11 pm, Atlantic Standard Time.
There is a suggested ticket price of $10-$25, pay what you can. If you would like to make a donation to the choir (with a tax-receipt) on top of this, please follow this link.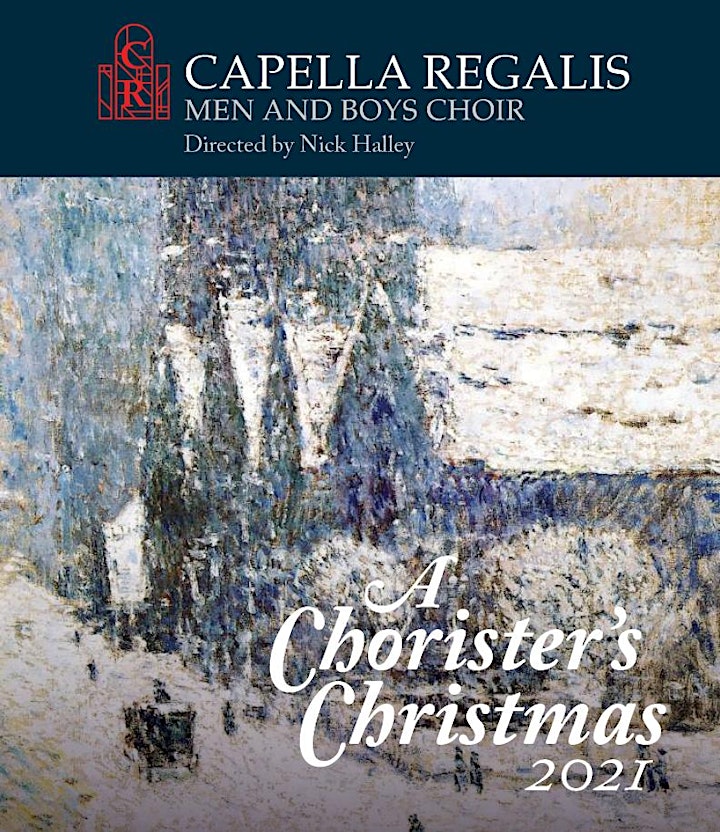 Organizer of Capella Regalis: A Chorister's Christmas 2021 - Online Broadcast
Capella Regalis Men and Boys Choir was founded in Halifax in 2010 by Nick Halley to encourage and engage boys in the art of singing within the framework of a multi-generational mentorship program. The choir aims to build upon the best aspects of the European cathedral choral tradition and to revitalize that method of music training in Canada. The choir is free and open to any boy who passes a basic audition, and the choristers sing frequent Choral Evensong services and perform concerts around Nova Scotia and beyond in a busy September–June annual season. In 2013, Nick Halley was presented the Queen Elizabeth II Jubilee Medal by the Lieutenant Governor of Nova Scotia, in recognition of Nick's contribution to Canada and Nova Scotia through the arts, and in particular for his work with Capella Regalis.
Please visit www.capellaregalis.com to learn more about the choir and its activities.