Description
Join ventureLAB on April 30 for our monthly Capital | Talent | Tech event! We are excited to host Kathryn Wortsman, Fund Manager of the MaRS Catalyst Fund, for a conversation around corporate social responsibility and impact investing in Canada.
Capital | Talent | Tech is our fireside chat series where we invite industry leaders to join us for an engaging conversation each month, focused on one of these three topics on a rotating basis.
Agenda:
9:30 a.m. Registration + Networking
10:00 a.m. Conversation with Kathryn Wortsman

11:00 a.m. Q&A + Ecosystem Update
Speaker: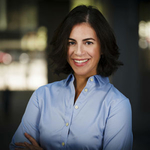 Kathryn Wortsman joined the team at the MaRS Centre for Impact Investing in 2015 as Investment Director. She is responsible for managing the MaRS Catalyst Fund and developing other impact investment opportunities.
Kathryn has spent most of her 20-year career investing and managing venture capital and private equity in small- to medium-sized businesses both in New York and Toronto, and has held a number of board roles for companies in the U.S. and Canada. Her passion for social finance was born 10 years ago when she joined Social Venture Partners NYC and then subsequently founded Social Venture Partners Toronto and later Crest Capital Corporation. After two years of co-managing the business, Kathryn wanted to further expand her ability to catalyze capital for social and environmental good and merge the worlds of private equity and social impact, thus joining the team at the MaRS Centre for Impact Investing.
Kathryn was born and raised in Toronto and has an undergraduate degree from the University of Western Ontario and an MBA from Columbia University in New York.
About MaRS Catalyst Fund
MaRS Catalyst Fund provides early-stage venture capital funding and support to Canadian companies that are building strong businesses while pursuing social and environmental outcomes. We're focused on generating both measurable social impact and strong financial returns.


Sponsored By: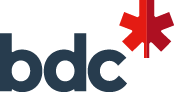 Getting to ventureLAB:
Parking is available in the guest parking area of the IBM Headquarters at 3600 Steeles Avenue East in Markham. From Pharmacy Road/Esna Park Road, enter into the IBM driveway and follow the signage directing you to the guest parking. All parking is free.
If taking transit, enter via Esna Park Road on the north side of Steeles Avenue.
Enter through the Main Reception where a ventureLAB team member will greet you and help you find your way.
For more information about ventureLAB please visit www.ventureLAB.ca. Questions? Send us an email at hello@ventureLAB.ca.



About ventureLAB
ventureLAB exists to support innovative entrepreneurs building scalable tech businesses. With tailored programming focused on Capital, Talent, Technology, ventureLAB is advancing York Region's innovation economy on a local, national and global scale. Acting as Creative Directors for the IBM Innovation Space – Markham Convergence Centre inside the IBM Canada Headquarters, ventureLAB manages 50,000 square feet of innovation space, housing over 50 tech companies and innovation partners.
Photo/Video Disclaimer
All ventureLAB events are recorded for educational and marketing purposes. If you do not wish to be included in these recordings please let a ventureLAB team member know as soon as possible so that we can omit you from the recording.