Description
Join ventureLAB on July 17 for our monthly Capital | Talent | Tech event! This month's event will focus on capital, featuring Mark Miller, Global CEO of Volaris Group and Trapeze Group.
Capital | Talent | Tech is our fireside chat series where we invite industry leaders to join us for an engaging conversation each month, focused on one of these three topics on a rotating basis.
Agenda:
9:30 a.m. Registration + Networking
10:00 a.m. Conversation around capital, with Mark Miller

11:00 a.m. Q&A + Ecosystem Update
Speaker: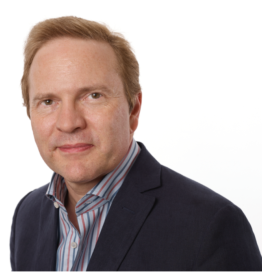 Mark Miller is the Global CEO of Volaris Group and Trapeze Group. In addition, Mark is the COO at Constellation Software – Volaris Group's parent company. He began his career as a software developer and it was during that time that he cofounded Trapeze Group in 1995. Mark has a passion for software technology and building innovative businesses that last forever. His goal is to help intrapreneurs and entrepreneurs surround themselves with a great team so that they can be leaders in their industries.
About Constellation Software
Constellation Software is an international provider of market-leading software and services to a number of industries, both in the public and private sectors and one of Canada's largest publicly traded Enterprise Software Companies. The company's mission is to acquire, manage and build market-leading software businesses that develop specialized, mission-critical software solutions to address the specific needs of our particular industries.
The company was founded in 1995 to assemble a portfolio of vertical market software companies that have the potential to be leaders in their particular market. Since then, Constellation has grown rapidly through a combination of acquisitions and organic growth, and established a strong constellation of companies with a large, diverse customer base comprised of over 125,000 customers operating in over 100 countries around the world. Constellation Software is headquartered in Toronto, Canada, with offices in North America, Europe, Australia, South America and Africa, over 13,000 employees generating consolidated revenues exceeding US$2.1 billion.
Sponsored By:

Getting to ventureLAB:
Parking is available in the guest parking area of the IBM Headquarters at 3600 Steeles Avenue East in Markham. From Pharmacy Road/Esna Park Road, enter into the IBM driveway and follow the signage directing you to the guest parking. All parking is free.
If taking transit, enter via Esna Park Road on the north side of Steeles Avenue.
Enter through the Main Reception where a ventureLAB team member will greet you and help you find your way.
For more information about ventureLAB please visit www.ventureLAB.ca. Questions? Send us an email at hello@ventureLAB.ca.



About ventureLAB
ventureLAB exists to support innovative entrepreneurs building scalable tech businesses. With tailored programming focused onCapital, Talent, Technology, ventureLAB is advancing York Region's innovation economy on a local, national and global scale. Acting as Creative Directors for the IBM Innovation Space – Markham Convergence Centreinside the IBM Canada Headquarters, ventureLAB manages 30,000 square feet, housing over 30 tech companies and 200+ tenants.
Photo/Video Disclaimer
All ventureLAB events are recorded for educational and marketing purposes. If you do not wish to be included in these recordings please let a ventureLAB team member know as soon as possible so that we can omit you from the recording.