Description

About CAPNE 2016 National Conference
---
Practical nurse education presents opportunities and challenges to both educators and students. To meets these challenges and opportunities educators and students strive to journey to the top: reaching new heights in practical nurse education. This journey requires a tool kit that includes innovative approaches to teaching in the classroom, lab and clinical settings; student engagement and empowerment in the clinical setting to name a few. The need to ensure safe, competent and well-educated practical nurses involves many considerations.
The Canadian Association of Practical Nurse Educators (CAPNE) (http://www.capne.net) strives towards "Excellence in practical nurse education" as part of its vision. In striving towards excellence, educators from across Canada are gather in St. John's, NL on October 12th and 13th, 2016 to discuss ways to embrace this vision. Educators will share opportunities and strategies to pave the road for success in practical nurse education.
The 16th annual CAPNE national conference will be held in St. John's Newfoundland and Labrador at the Delta St. John's Hotel and Conference Centre (https://www.deltahotels.com/Hotels/Delta-St.-John-s-Hotel-Conference-Centre) **When booking please ask for CAPNE Conference rooms**
Journey to the Top: Reaching New Heights in Practical Nurse Education
---


The conference will bring together professionals from across Canada from various levels of practice, experience, and expertise to share their research, experiences and innovations to journey to the top in practical nurse education. CAPNE is bringing educators together to discuss and share ideas to enhancing educator's tool kits to enable students to become knowledgeable, competent healthcare providers.
Inspirational speakers and concurrent presentations have been aligned with the conference theme to assist educators on the journey to new heights in practical nurse education. This event is a must attend conference for those educators wishing to improve their tool kits as well as their pedagogy knowledge. As we embrace the journey it is only fitting that this conference is being held in the most easterly point in Canada, St. John's, NL.
Presenters
---


Elizabeth M. Davis, RSM
"Your mountain is waiting, so get on your way!" – Mountain and Journey in Practical Nurse Education
The quotation from Dr. Seuss reminds us about the importance of the mountain and the journey, i.e., the context for health and the role of practical nursing within that context. In this session, we will explore first the "mountain" of our times, i.e., our world which is changing dramatically with a direct impact on our understanding of health and health care and, therefore, on our understanding of education for health professionals. We will then reflect on the "journey" in our times, i.e., the transforming of our health system and our way of educating in response to this change. As practical nurse educators, you are called to create the environment in which vision, values and relationships become the means to tend the flames of transformation within the practical nursing profession. Such an environment is marked by what might appear to be opposing realities but are in fact are complementary, dynamic and energizing realities: the person and the community, the profession and inter-professional collaboration, diversity and inclusion, expertise and engagement, social justice and ecological justice. We will conclude the session with a focus on the practical nurse educator who makes this journey – each one a traveler, a teacher, a learner, an advocate, a risk-taker, a leader, and a visionary.
Elizabeth Davis, Congregational Leader of the Sisters of Mercy of Newfoundland and Labrador, was first a high school teacher in four schools in Newfoundland, then Administrator of St. Clare's Mercy Hospital in St. John's (1986-1994) and President/CEO of the Health Care Corporation of St. John's (1994-2000). She is presently pursuing doctoral studies in the Bible at the University of Toronto. She has been a member of the Medical Council of Canada, the National Board of Medical Examiners (USA), the Royal College of Physicians and Surgeons of Canada, the Catholic Health Association of Canada, Regis College, the Canadian Biblical Association, the Trudeau Foundation and Dalhousie University's Management Program for Physicians. She has received honorary degrees (Doctor of Laws) from Memorial University of Newfoundland and the University of Manitoba, has been appointed as a Member of the Order of Canada and an Honorary Fellow of the Royal College of Physicians and Surgeons of Canada, has received the Bread and Roses Award from the Canadian Federation of Nurses' Unions, has been named Alumna of the Year for Memorial University, has been inducted into the Order of Newfoundland and Labrador, has received the Queen Elizabeth II Diamond Jubilee Medal, and has received the CFPC-Scotiabank Family Medicine Lectureship Award from the College of Family Physicians of Canada.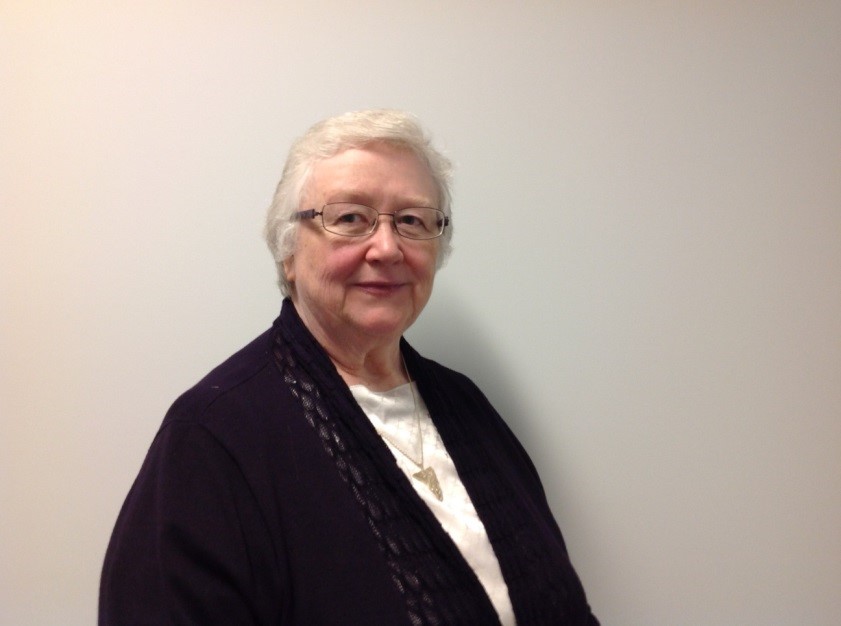 Corina Walsh
Corina Walsh is known as a creative innovator who is passionate about helping others succeed. As the President of her own coaching and consulting business, Shift People Development, she works with professionals, entrepreneurs, and teams to improve learning, performance, engagement, and leadership. Corina is a certified Coach, an expert in emotional intelligence and, has been interviewed on several Canadian news radio stations regarding her work on emotional intelligence.
Prior to starting her own business Corina worked in both the private and public sector for 12 years. During that time she developed training and professional development programs for businesses, governments, and various health authorities. Corina holds a Bachelor of Science degree from Memorial University and a Master of Education in Lifelong Learning from Mount Saint Vincent University. She received the Senate Award of Distinction upon graduation from Mount Saint Vincent University.
Corina is a member of the St. John's Board of Trade, NLOWE, and is the Newfoundland Chair of GroYourBiz, a business mastermind for women entrepreneurs. Corina is also a featured blogger for the Huffington Post and was named as one of the Top 50 Leaders Under 40 in Atlantic Canada by 21 Inc. In her downtime Corina's enjoys heading to the beach with her husband and son where they have competitions to find the best skipping rocks!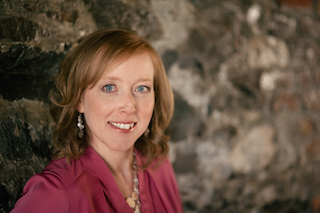 Entertainment
---
Join us for dinner and a show at the Spirit of Newfoundland on October 12th at 6:30 pm.
In the True Spirit of Newfoundland style, this offbeat comedic musical review will have you listening to ABBA in a wild new way. Behind the melodies that took over the world is the story of the genius, heart break, and bittersweet stardom. Come get the scoop.
Menu will be available at a later date.
**The price for the dinner is not included in the conference registration fee.
The cost for the dinner is $61.00 plus $4.00 building restoration fee plus gratuity and HST. The fee includes guided transportation to the Spirit of Newfoundland.
When registering, please indicate if you have any dietary considerations.
The evening is open to all attendees, spouses/partners, and guests.
**If you are interested in attending, please select Wednesday Evening: Dinner at the Spirit of Newfoundland.
CALL FOR ABSTRACTS: CAPNE 2016
---
You are invited to submit an abstract for the CAPNE 2016 conference in St. John's, NL. We welcome abstracts for both poster and oral presentations that highlight how practical nurse education is striving to meet the challenges of innovation and engagement.
The conference subthemes:
1.

Using simulation to heighten practical nurse education
Innovative

approaches to teaching in the classroom, lab, and clinical settings

Utilizing simulation that is cost effective
2.

Striving for engagement in the classroom and clinical setting
Addressing diverse student groups

Managing different learning styles

Conflict resolution
3.

Empowerment in the clinical setting
Mentoring new clinical faculty

Facilitating positive learning experiences with students

Addressing clinical issues to attain successful outcomes
Presentation Formats:
Oral presentation:

this will be a concurrent session consisting of a 30 minute presentation with a 10 minute question period.

Poster Presentation:

presenting authors will be required to stand by their posters during designated times. Self-standing poster boards with a useable space of 35.5 x 47 inches (3 x 4 feet) will be used and all materials must fit in that space.
Abstract Format:
Abstracts must be submitted in MS Word format and should be reflective of one of the subthemes identified above. Abstracts should be a maximum of 300 words and must include the following information:
Name, position, and contact information

Title of oral presentation or poster

Preferred method of presentation (oral, poster or either)

Name of individuals who will be presenting including a brief biography
Submission Deadline: June 15, 2016 by 5 pm NST
Notification of Abstract Acceptance:
All abstracts will be acknowledged by email upon receipt. Please send your abstracts to:
Selection of abstracts will be completed by the CAPNE 2016 planning committee. Presenters will be notified of successful submissions by Friday June 17, 2016.
Presenter Confirmation:
Successful presenters must confirm their commitment to present at the CAPNE 2016 conference by Thursday June 30, 2016. This is to ensure that all presenters are included in the conference program.
All presenters are responsible for:
Notification within specified deadline

All expenses incurred

Registering for the full conference
If you have any questions please contact:
Fran Abbott
Coordinator, PN Program
Centre for Nursing Studies
(709) 777-8181