| | |
| --- | --- |
| CAPS Ottawa Summit: Build Your Superpowers & Take Your Speaking Business Higher | |
Event Details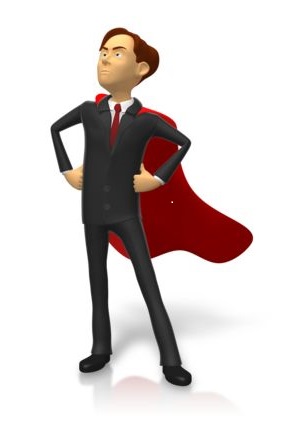 CAPS Ottawa Spring Summit:
Build Your Superpowers & Take Your Speaking Business Higher
Are you ready to step out of your comfort zone as a speaker? If so, CAPS Ottawa is bringing together seven experts who speak to help you. This is a line up that would be tough to find together in any city in North America at any price! 
Each one of them is the "go-to" person in her niche. But for a day, they're all going to be super-heroines and help you take a giant leap forward with your speaking career. 
During the morning and early afternoon, three successful women with radically different talents, skills and experience will take the stage. The one thing they share in common is moxie! They're all speakers who've aced the competition in spheres as varied as high tech, improv and international business. But, on April 16, their focus will be on you – or, to be more specific, helping you to dramatically speed up your success, no matter where you are in your speaker career. 
Later in the afternoon four more accomplished speakers will form a moderated panel to talk about the pros and cons of a Mastermind group. Expect a dynamic exchange of ideas as they debate the risks and rewards they've experienced firsthand. Plus, you'll be able to join in the conversation when they take questions from the floor.
As if the day isn't jam-packed with value already, you'll get the chance to join in the fun and bargains of a silent auction. Bid on services and products you can use in your home or business, or to build your speaking career. Winners will be announced at the end of the day.
Spend the morning with

Jayne Blumenthal

, a business coach who guides other entrepreneurs to greater success. Jayne will help you identify the patterns that may be stopping you from taking your business higher. Jayne nurtured and ran a multimillion dollar international business for 25 years. Early in her career, she noticed how easy it was for business owners to get stuck in destructive patterns and behaviours. Eventually she realized those patterns and behaviours were only the symptoms that masked underlying problems. Today, she combines forensic questioning, intensive listening and a lot of intuition to help clients see their real challenges and make changes that are immediate and permanent.
First up in the afternoon will be

Jennifer Spear

, a creative strategist who helps organizations Do Things Differently and work UnScripted. Jennifer operates where the business and creative world's collide. A former corporate executive and a Second City alumnus, she brings together C-suite skills and improv. (Oil and water anyone?) Jennifer will introduce you to The UnScripted Mindset™, which will allow you to face uncertainty and ambiguity to create opportunity. Based on the principles of improv and problem solving, you'll laugh while you learn tools and techniques you can use to manage the UnExpected, the UnPredictable and the UnAvoidable.
Sales Skills for Experts Who Speak
Next,

Patti Pokorchak MBA

will draw from the experience she gained in marketing and sales at IBM, by helping create a software start up, and as a farmer. Yes, a farmer. Patti says "If I can be a farmer, then you can be anything you want to be — with some basic sales and marketing skills that is!" Patti has started 10 businesses to date including a virtual speakers' bureau. That job made her keenly aware of how few speakers have sales training. Zilch. Well Patti, has some advice. Stop selling and start helping. During her session, she'll deconstruct her million-dollar sales techniques to make them easy for non-sales professionals to adopt. Plus, she'll share ways to make the sales process more fun and less scary, to help you close more gigs FASTER, and to make it easier to run a business that suits your lifestyle.
The Pros & Cons of Mastermind Groups
To end the session, four more seasoned speakers will take to the stage for a panel discussion on the benefits and pitfalls of belonging to a mastermind group. The panel will be moderated by

Carol Ring

, CAPS Ottawa board member, and CEO of the Culture Connection, a company that teaches leaders how to develop a strong, vibrant company culture.
Sylvia Plester-Silk

- Sylvia draws on improv skills she honed at Second City in Toronto to help clients better understand human dynamics.  She is an executive coach and consultant with On Purpose Consulting, as well as author of Unleashing Team Potential: Lessons for Managers from My Canine Friends, 
Janet Rouss

- A veteran ad agency creative director who has launched campaigns for companies such as Dove, Coca-Cola and IBM. Janet is also an international speaker, strategic thinker, graphic designer and soon-to-be author. Through her varied expertise she helps clients increase their value proposition to better attract ideal clients. 
Wendy Woods MBA

- As the founder and principal of Watershed Training Solutions, Wendy empowers teams and leaders to create greater success, wellbeing and engagement at work. She is also an author, coach and frequent media commentator on mindfulness and meditation.
No matter where you are in your speaking career, you can't afford to miss this Summit. It's rare to get this much talent and expertise in one place at one time. You'll take away a wealth of strategies, tactics, tools, insights and lessons learned provided by seven super-heroine speakers. You may not be able to leap tall buildings when you leave the session, but you will have new superpowers to take your speaking business to a higher level. So, don't forget your cape, and see you on April 16.
What: CAPS Ottawa Super Saturday Summit
When: April 16, 2016
Time: 8:30 am to 4:30 pm
Where: Hilton Garden Inn Ottawa Airport Hotel
Your investment: Members - Free with your membership (light refreshments will be served)

                          Non-members $85.00 (light refreshments will be served)

*Lunch - We will be breaking for lunch at the hotel restaurant.  Registration does not include lunch and everyone is responsible for their own bill.
 Registration Deadline: Thursday, April 14 - 5pm!
Cancellation policy for all regular monthly events unless otherwise noted:
Refunds will not be provided for cancellations received within 7 working days of the event. Cancellations received prior to this period will be subject to a $10 administration fee. Substitutions are allowed at any time.
---
Connect with CAPS Ottawa on Facebook:  https://www.facebook.com/#!/CAPSOttawa
Where

Hilton Garden Inn Ottawa Airport
2400 Alert Road
Ottawa, ON K1V 1S1
Canada

Organizer
CAPS - Ottawa Chapter

"The Association of Experts Who Speak Professionally"
CAPS Ottawa Summit: Build Your Superpowers & Take Your Speaking Business Higher