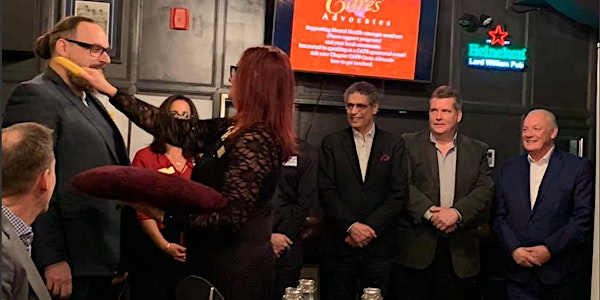 CAPS Québec - Réunion d'affaires annuelle / Annual Chapter Business meeting
Mise à jour et discussions 2023 - Votre opinion compte et nous est très importante/Update and discussions 2023 - Your opinion counts and is
About this event
Bonjour chers.ères membres de CAPS,
Il est maintenant temps, comme à chaque année, de se réunir afin de faire le point et de partager les mises à jour à propos de notre chapitre de CAPS Québec. Nous en profiterons pour discuter de 2023. Votre opinion compte et nous est très importante
Nous vous convoquons à notre Réunion d'affaires annuelle du Chapitre de CAPS-Québec
Date : Vendredi le 9 décembre 2022
Heure : 9h00 à 10h00 HAE
Nous espérons vous y retrouver en grand nombre.
*************************************************************
Hello CAPS members,
It is now time, as it is every year, to get together to take stock and share updates about our CAPS Quebec chapter. We will take this opportunity to discuss about 2023. Your opinion matters and is very important to us.
We invite you to our Annual Business Meeting of the CAPS Quebec Chapter
Date: Friday, December 9, 2022
Time: 9:00 am to 10:00 am EDT
We hope to see many of you there