CAPUBA New Year Social 2018 - Speaker: Larissa Norton, of Foodee
Description
***UPDATE FEB 7, 2018! 11:30am*** We are SOLD OUT. Tickets are limited at the door please call or text in advance 604-374-0189 to request, add yourself to waitlist or email Julia, julia@jkpwpr.com. If you cannot attend please send your regrets as soon as possible. Tickets non-refundable, but give someone a chance to hear from this inspiring speaker's journey in her professional and personal food endeavors. Missed out on this one? Mark your calendar for the biggest CAPUBA social to come Spring/Summer Splash TBC May 2018. Follow us for contests, giveaways and event announcements https://www.facebook.com/capilanouba.***
---------------------
ABOUT THE EVENT
Join us for after work networking après beverages and appetizers at our Winter Social! CAPUBA hosts and welcomes guest speaker Larissa Norton, Western Canada Sales Manager, Foodee.

In special cooperation with future alumni, Capilano University Marketing Association (CAPUMA) as co-hosts!

OUR MISSION: BRING A CITY'S FOOD CULTURE INTO EVERY OFFICE

Foodee was founded in 2012 and is headquartered right here in Vancouver, BC. As a start up, the office meal delivery concept succeeded to grow the company to 11 offices across the US and Canada. Foodee serves hungry corporate clients across North America with quality, gourmet food partnering only with owner-operated restaurants to nurture local businesses and people in our communities.

Larissa will share her experience scaling Foodee business over 5 years from the development of a sales strategy and tactics to expansion phase and how Foodee is disrupting corporate catering to the office.

Larissa is a Capilano School of Business alumnus. Come meet her to ask about the benefits of working for start up right of university, the experience and knowledge she's gained growing a business and her next venture where she wants to take this into her personal business endeavors. She will give us her best restaurant tips in the city.

All guests and foodies coming will have a chance to win a $50 Foodee gift card in the giveaway.
Venue sponsored by WeWork Burrard Station. If you're searching for innovative shared workspace in Vancouver, look no further than WeWork Burrard Station. Opened only last November 2017, thank you to WeWork for a behind the scenes preview of their designer offices!

Welcoming all Capilano University alumni, faculty, senior year business students. Special collaboration with CAPUMA and invitation to WeWork members!

Don't miss this opportunity to re-connect with old friends, create new connections and build business contacts! This is a 19+ event.

***DIRECTIONS TO WeWork: Entrance via DUNSMUIR STREET entrance. We will have someone with key card to access elevators to the event. In case of issues, call/text 604-374-0189 (Julia)***
HOSTED BY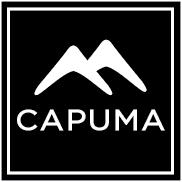 EVENT PARTNERS