CAPUBA Winter Social 2017 - Guest Speaker: Kevin Small, Sr. Marketing Manag...
Description
Join us for after work networking après beverages and appetizers at our Winter Social! CAPUBA hosts and welcomes guest speaker Kevin Small, Senior Marketing Manager of Vail Resorts.
Whistler is near to hearts of BC locals proud to have the world class resort in their backyard. The summer now boasts more traffic than it does in winter transitioning to a year-round resort.
Kevin shares his experience in the marketing of Whistler Blackcomb. He will speak on strategy from a unique perspective in changing needs and adapting local-centric focus as the resort changes under American corporation, Vail Resorts. Prior to the acquisition, Kevin held roles as Marketing Manager, Business Development & Group Sales Manager with Whistler Blackcomb and Account Manager with Intrawest.
Kevin is a Cap U alumni of the Computer Specialist Program. Come meet him to ask questions on marketing tactics or his snow forecast prediction for the 2017.18 season. Those that love and enjoy the mountain getaway will get the latest news and events for winter and chance to win for passes to Scandinave Spa.

Don't miss this opportunity to re-connect with old friends, create new connections and build business contacts!
Welcoming all Capilano University alumni, faculty, business faculty students and for all to invite guests to attend.

Cost: Early bird $15 includes one beverage and appetizers; $18 regular online and $20 at the door.

HOSTED BY

EVENT PARTNERS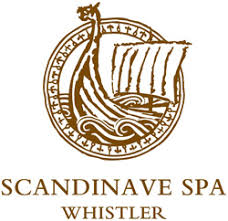 VENUE SPONSORS