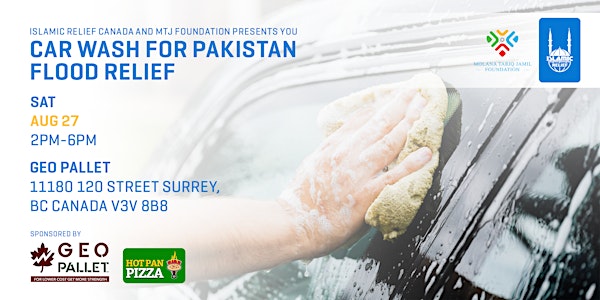 Car wash for Pakistan
Join Islamic Relief for a Car Wash to Raise Funds for Pakistan!
When and where
Location
11180 120 St 11180 120 Street Surrey, BC V3V 8B8 Canada
About this event
About This Event
As we enjoy the weather and summer coming to an end, we must remember our brothers and sisters in Pakistan who are currently experiencing extremely heavy rainfall, resulting in catastrophic flash flooding across the country.
According to the most recent reports, 419 people have tragically lost their lives, including 77 children, while approximately 500 people have been injured. Over 34,000 homes have perished with the crisis expected to worsen with heavier downpour on its way.
Join Islamic Relief Canada for a car wash by donation to help fundraise to provide emergency aid in Pakistan.
Bring your car, bring your truck, bring your bike. Leave with a clean vehicle and clean heart knowing you are a part of the solution.
✨ When: August 27th, 2022 from 2:00PM-6PM
✨ Where: Geo Pallet
✨ Car wash is by donation and all proceeds will be going towards Islamic Relief Canada's Flood Response in Pakistan
About Islamic Relief Canada
Islamic Relief Canada's mission is to work with communities to strengthen their resilience to calamities, and provide vital emergency aid when disasters occur. Our key values stem from the teaching of the Quran and follow the prophetic Sunnah of Sincerity, Excellence, Compassion, Social Justice and Custodianship. These values are an integral part of our daily operations and inspire us every day to create a positive change and remember the sanctity of life.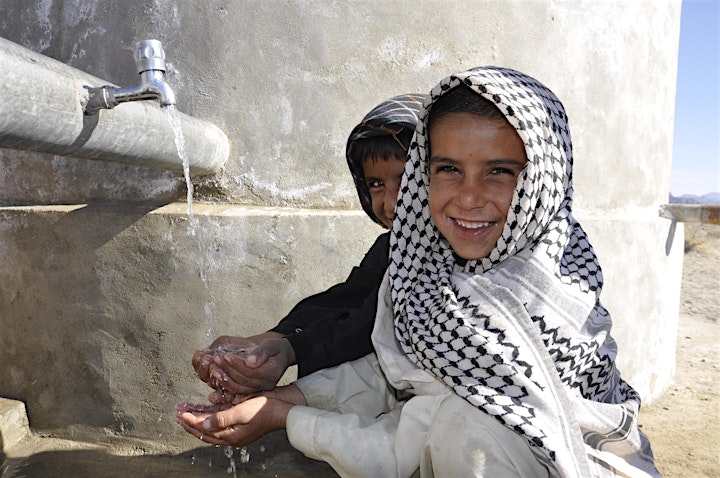 About Islamic Relief's Work in Pakistan:
​​Islamic Relief started its work in Pakistan in 1992 with child welfare and protection programs. Ever since, we have established a main office in Islamabad and operate in Khyber Pakhtunkhwa, Punjab, Sindh, Azad Jammu, Kashmir, and Balochistan to provide emergency relief and sustainable development support.
As a result of our decades of work in improving the lives of vulnerable Pakistanis, the government of Pakistan awarded Islamic Relief with a humanitarian award.
Our current work in Pakistan addresses natural disasters, climate change, food insecurity, poor socioeconomic development, child safeguarding, women empowerment and the lack of safe water and hygiene practices.
Find out more about Islamic Relief's Work in Pakistan here.