Location
Creekside Community Recreation Centre
1 Athletes Way
Vancouver, BC V5Y 0B1
Canada
What is something you wish more people understood about you?
About this event
Employ to Empower invites you to join us at CARDBOARD PROJECT 4.0!
The Cardboard Project is a unique, artistic exhibit featuring a collection of 100+ written experiences by Vancouver's Downtown Eastside (DTES) residents.
When: Saturday, May 14, 2022 from 10 A.M. - 2 P.M.
Where: Creekside Community Recreation Centre, 1 Athletes Way, Vancouver, BC
* The event will be recorded and will be made available on YouTube at a later date
----------------------
What is CARDBOARD PROJECT 4.0?
The event will consist of a talk show featuring 3 ETE entrepreneurs, live performances, as well as an art gallery displaying the cardboard responses and some of ETE Entrepreneurs' work.
The messages on the cardboard pieces reflect responses to this year's question: What is something you wish more people understood about you?
In light of previous year's themes on seeing, hearing, and community connection, this year's theme is focused on the individual. Building off of the Cardboard Project Podcast, this year's theme encourages our attendees to step aside from our internal biases, and let the individual in front of us choose the topic of conversation. As we know, stigma often tells us a biased perspective of someone's story, that isn't often true, and is written by societal assumptions.
We hope these responses shed light on the unique situations of every individual, whether living in the DTES or not, and see that we are all connected by our vulnerabilities.
----------------------
Schedule of Events
Speaker 1: Barbara Gastelum [11:00am to 11:30am]
Barbara Gastelum provides Expressive Arts therapy services for those who are interested in alternatives to talk therapy and wanting to explore the richness of self-exploration to connect your senses and imagination. Implementing the approach of Talavera - which means activating ALL your senses!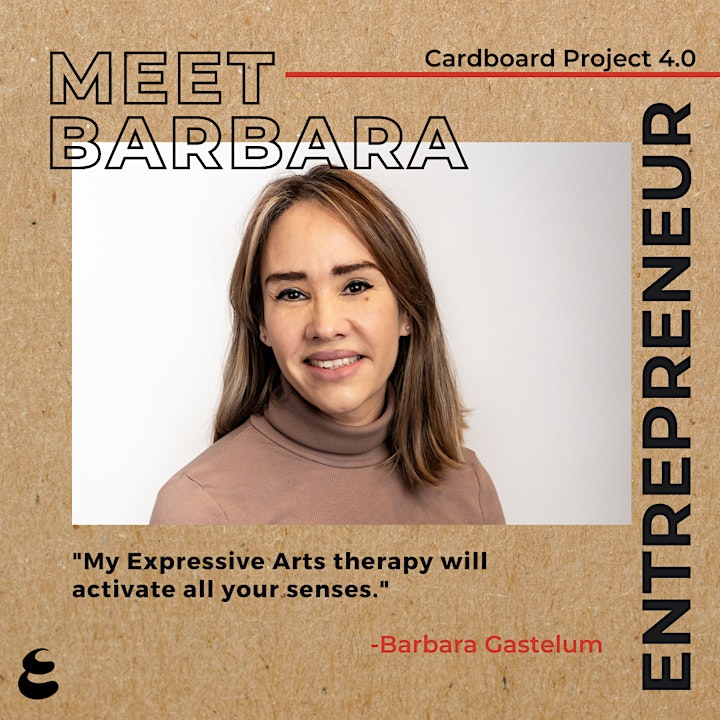 Speaker 2: Yvonne Mark [11:40pm - 12:10pm]
Yvonne Mark owns 'Salmon Soup for the Soul' - a compilation of stories on recovery in the DTES neighborhood. As a self-taught writer, Yvonne documents her journey to sobriety with strength and resilience. Her unique perspective as a DTES survivor shines through in her a collection of short stories and poems that aim to inspire and empower others.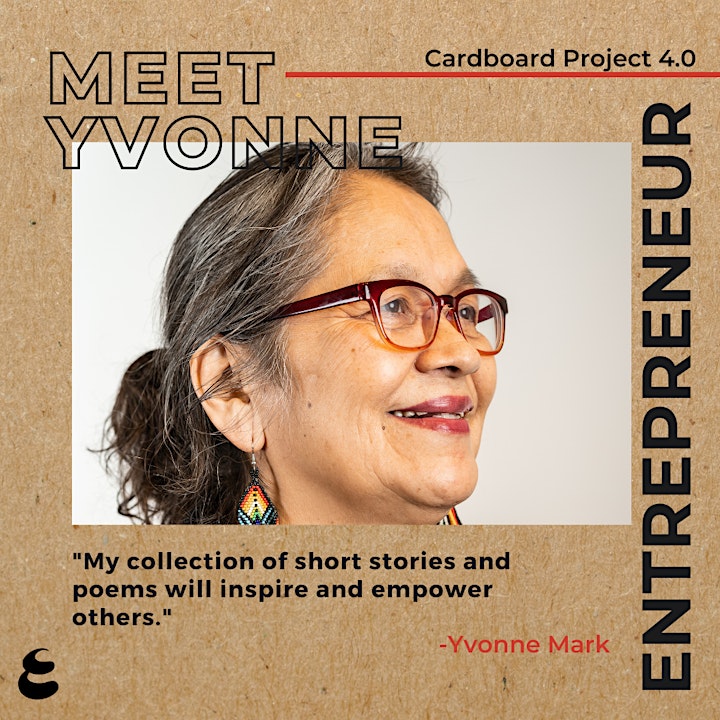 Speaker 3: Julie Melanie Ruiz-Tagle [12:20pm to 12:50pm]
Julie Melanie Ruiz-Tagle owns Enviro-bag Evolution. A trained seamstress, Julie Melanie creates hand-made storage bags for disabled people who use a variety of mobility aids. The bags are created out of recycled fabric, made in BC, Canada in the Downtown Eastside neighbourhood.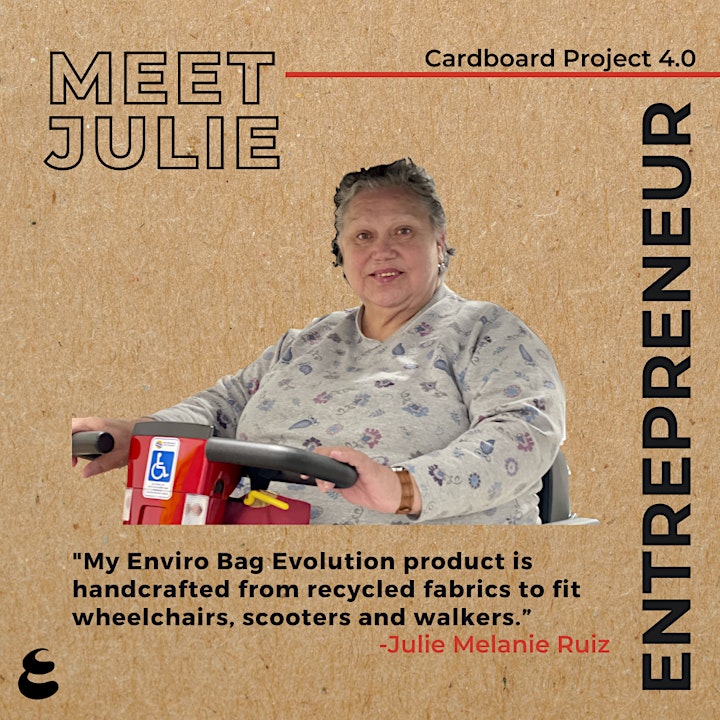 ----------------------
Our Sponsors
BC Housing develops, manages, and administers a range of subsidized housing options and programs across British Columbia.

SFU External Relations is a primary link between SFU and our communities and pursues a comprehensive approach to the advancement of institutional priorities and promotes SFU's reputation as the leading engaged university defined by its dynamic integration of innovative education, cutting-edge research, and far.

Bronze Partner: Vancity
A credit union committed to a clean and fair world, Vancity develops innovative products and builds partnerships with communities to address needs.

----------------------
Our Community Partners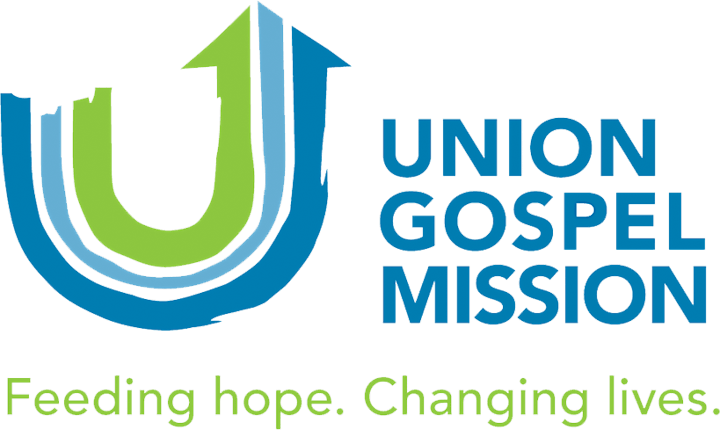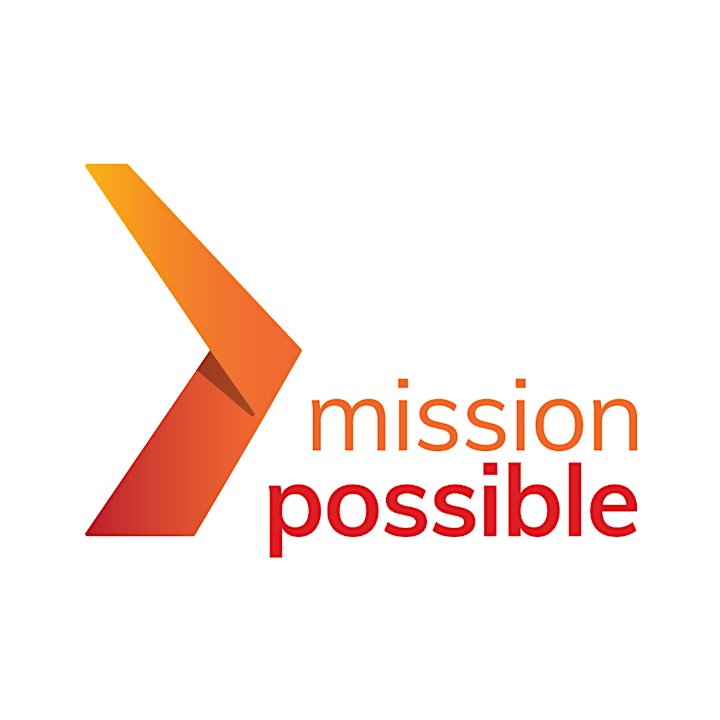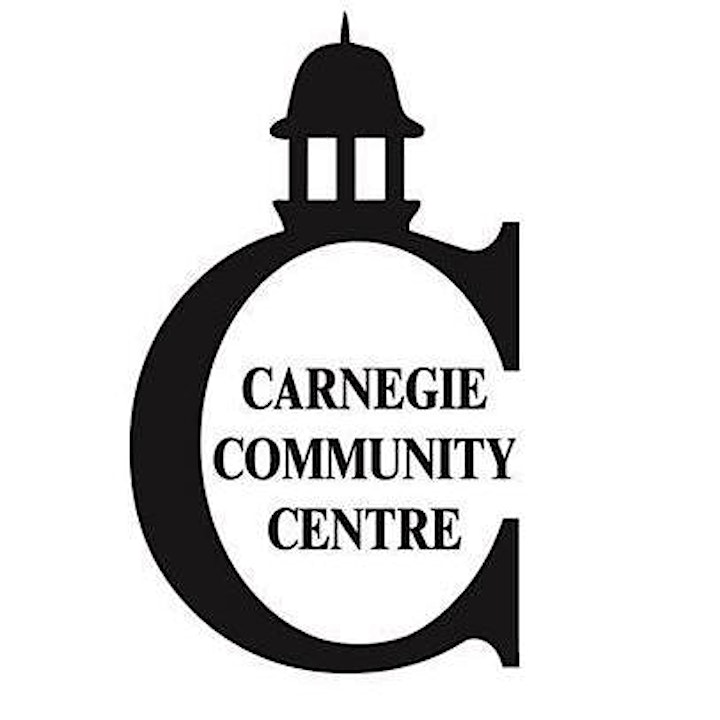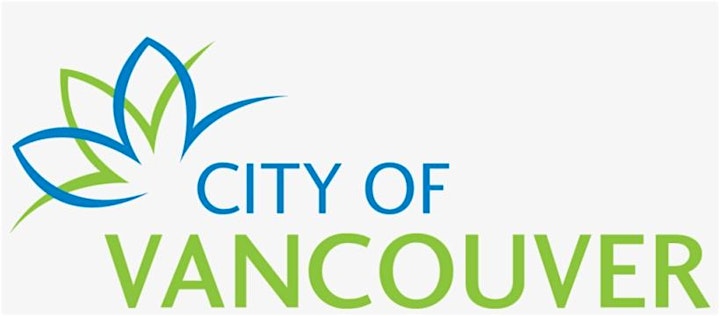 ----------------------
We are making admission to the Cardboard Project available on a sliding scale. You will notice that you can register for free, or by donation! We want the event to be for anyone and everyone who wishes to connect. If you are able, please donate the suggested amount to support Employ to Empower programs that develop incredible entrepreneurs like those you'll meet at the Cardboard Project.
If you are interested in supporting the event as a volunteer, register here: https://bit.ly/361BzOG
If you have any questions, email us at events@employtoempower.com
To learn more about the Cardboard Project from previous years', check out the virtual gallery at www.cardboardproject.com as well as follow our monthly podcast on Spotify named the Cardboard Project Podcast.