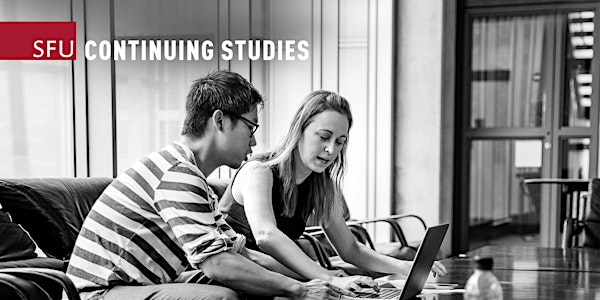 Career Development Practitioner Info Session (Online) — January 18, 2023
Join us for a free info session exploring our Career Development Practitioner program.
About this event
If you want a career in employment counselling or career development, this program is a perfect foundation.
It's also ideal for experienced employment service personnel who want professional certification or a promotion.
Our Career Development Practitioner Certificate will prepare you to facilitate, implement, and plan career development programs for clients.
Note: This info session will not be recorded. You're welcome to turn on your camera in Zoom, or leave it off if you prefer.
Learn more: SFU Career Development Practitioner Certificate