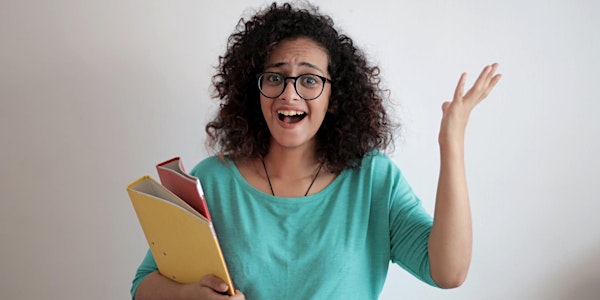 Career Development: What To Do When You Feel Stuck or Unsure w/ UBC Speaker
Feeling stuck or unsure in your career development?
About this event
In Partnership with Vancouver Public Library & UBC Centre for Student Involvement & Careers
Are you feeling stuck in your current career or deciding what career you'd like to pursue? Are you feeling unsure how to expand or narrow down your career options, gain new experiences, grow your network or learn new career development skills?
It's common to feel stuck or unsure about career development at many different stages in life – whether you're first starting out in your career, have been working for some time or are considering a career transition.
Perhaps you haven't grown up in Canada and are also unsure how to navigate the Canadian job market?
Join us for this unique webinar that will help you clarify where you're feeling stuck or unsure in your career, learn some guiding principles from career development theory and gain new tools and resources to support you through the next stage of your career journey.
Speaker bios:
Johanna is currently completing her Master of Arts degree in Counselling Psychology at UBC. Prior to beginning her degree, Johanna worked as a Job Developer with S.U.C.C.E.S.S. where she worked with people from diverse backgrounds to find meaningful work placements. She enjoyed helping clients navigate and reach their career goals so much that she joined the Centre for Student Involvement & Careers at UBC as a graduate student career advisor. Through leading employment-related workshops and working with people individually, Johanna aspires to support clients' career development by leveraging clients' strengths.
Amrit is the Team Lead, Career Advising at the Centre for Student Involvement and Careers. She is an ICF certified Coach, with a background in Education Psychology, and Learning Design. She has worked with students, adult professionals, and emerging leaders for 15 years to support them in their career and workplace concerns, working with people from many different contexts and workplaces, such as higher education, non-profits, and start-ups. Amrit is passionate about supporting people to flourish at work and in their careers, and she is currently doing her doctoral studies to better understand this area.
To register for this event, please fill out this form http://bit.ly/BCSISRF
Please fill out this form 24 hours before the event to ensure that you get the link to attend.
To join you will need a computer, tablet or phone with the app Zoom. A link and password to join the event will be sent to registrants.
S.U.C.C.E.S.S. may use Eventbrite to collect your personal information for the purpose of managing registrations for the event as well as future communications. If you choose to use Eventbrite to register for this event, please note that Eventbrite will collect your IP address, event responses, name and contact information, and that this information will be stored and may be accessed outside of Canada. By clicking on the register button, you are consenting to your personal information being disclosed and/or potentially accessed outside of Canada with immediate effect.
To join you will need a computer, tablet or phone with the app Zoom. A link and password to join the event will be sent to registrants.
You can view the S.U.C.C.E.S.S. privacy statement here.
BC Settlement and Integration Services (BCSIS) is one of the many programs within S.U.C.C.E.S.S., a multicultural, multi-service social service agency. BCSIS is funded by the Ministry of Municipal Affairs to provide support to post-secondary international students, foreign workers who hold a valid work permit, PNP applicants, refugee claimants in employment, settlement, and exploring immigration pathways. Naturalized citizens are eligible for employment services.