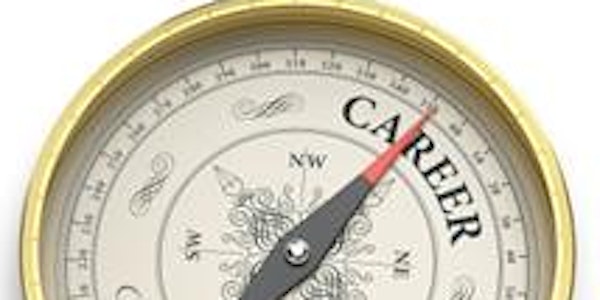 Career GPS Foundations Tele-class Program (7 weekly sessions)
Event Information
Location
Tele-conference (participants will receive call-in number upon registration)
Description
Wondering what's next for you in your career and feeling unsure how to proceed? How to know which way to go? How to get 'there' once you set your sights on where 'there' is?
Navigating changes in your career can sometimes feel daunting and overwhelming – whether you are a career-changer; a career-starter or somewhere in between. Things have changed and may look different from the last time you went out to get a job or your professional start.
The Career GPS Foundations Tele-class Program offers you a leg up in your career exploration and planning. Whether you are ready to make a change now, soon, or at some point in the future – this program will help get you started and provide you with more know-how and confidence in navigating your career progression.
A seven session program, offered via group Tele-class* (and supported with materials). We will connect as a group for seven Wednesdays at 7:15pm ET – 8:30 (to 8:45 for for extra Q&A time). You can participate from anywhere – with the comfort of your own privacy and space. If you miss a class – no worries! Calls will be recorded and available (only to paid registrants). Interaction welcome and optional. Disclosure of your identity to other participants will be completely up to you.
Bonus: Registrants will also have the option to buy coaching sessions with Eileen Chadnick at a significantly reduced rates (only available for registrants of this program)
TOPICS:
Content below reflects overall curriculum themes (subject to minor changes based on class participants needs and preferences). Participants will receive a course outline.
Starting Line – where ever you are that's where you begin. Learn about the five phases of career exploration and development. Identify where you are and where you need to focus your starting attention.
Inside-Out Discovery: uncover your core values and learn why and how to use them to help guide your decision making and career navigation;
Strength-based career planning: Lost your confidence? Not sure what you have to offer? Learn various ways to reconnect with your strengths/talents/accomplishments and bring this to light...for yourself and in the narratives you bring to others as you explore your options and work towards your career next steps.
Visioning: Is your work a job, career, or calling? Or perhaps a bit of all? How to set your sights on a meaningful next step; with guidance on avoiding common derailers in seeking the 'perfect job/career';
Dive in or toe dip? How to test drive your career ideas before doing the full, deep dive;
Resumes that work: Must have's (and don't do's) from resume experts;
Networking: the good, bad and ugly -- learn how to do it right and authentically;
Career navigation mojo -- how to stay resilient when hitting road blocks or that place of confusion.
And more! (Synopis of weekly topics will be available upon registration or advance request)
*NOTES: Upon registration, participants will receive confirmation emails, telephone # and passcode and additional materials to get ready prior to the course. The Tele-class phone number will be a U.S based number. If you don't have an existing long distant plan for U.S numbers, you can buy a calling card at very affordable rates (cards available starting at $5.00).
ONE-ON-ONE COACHING ADD-ON (Optional):
Need some one-on-one customized coaching support along the way (an optional add-on). Participants in this program will have the opportunity access to Eileen's one-on-one customized coaching at a significant discount– not offered to anyone else outside of this class. Details will be provided to registrants and also available upon request (contact Eileen)
Date and time
Location
Tele-conference (participants will receive call-in number upon registration)
Organizer of Career GPS Foundations Tele-class Program (7 weekly sessions)
Eileen Chadnick, PCC, ACPC, ABC is principal of Big Cheese Coaching which she established in 2003.
She is a certified coach specializing in career, executive and leadership development — and a communications pro (20+ years of experience). Principal of Big Cheese Coaching and Chadnick Communications in Toronto, Eileen draws from the disciplines of positivity, neuroscience, emotional intelligence – and Conversational Intelligence®(C‐IQ®) in her work as a coach, consultant, trusted advisor, and facilitator. In addition to authoring the book, Ease: Manage Overwhelm in Times of Crazy Busy, Eileen is also a contributing leadership and careers columnist with the Globe and Mail.