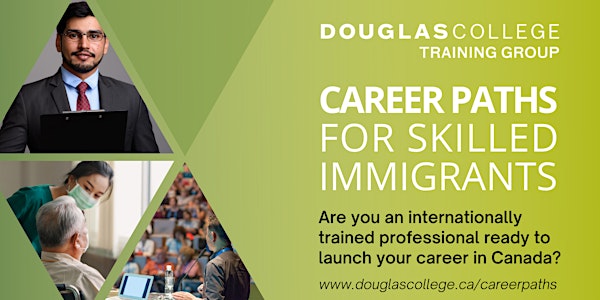 Career Paths Information Session - Care Aide Registration for IEHPs
Learn about pathways to Care Aide Registration in BC at this information session by Douglas College Career Paths.
About this event
Care Aide registration is a great way for Internationally Educated Health Professionals (IEHPs) to gain exposure to the Canadian Healthcare system, immerse themselves in Canadian work culture, and better understand the scope of practice for their profession in Canada. At this event, we will discuss the pathways to gain care aide registration in BC and share more about supports that IEHPs can receive from the Career Paths program if they are eligible. This event is for internationally educated health professionals, including nurses and medical doctors, who are interested in gaining care aide registration.