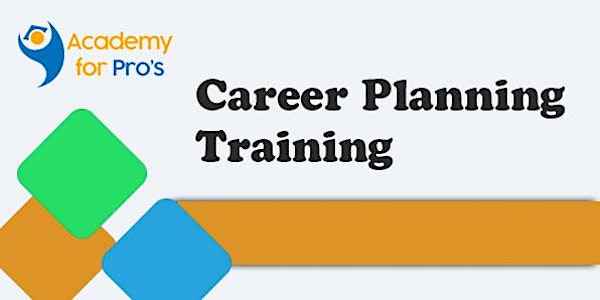 Career Planning 1 Day Virtual Live Training in Newcastle
Catering to the demands of busy professionals, our virtual training programs are as effective as face-to-face learning.
Refund Policy
Refunds up to 7 days before event
About this event
Course Overview:
This Career Planning course is all about effective resume/CV, cover letter writing and facing interviews. This course is for you if you want to get a job in any English-speaking country. Improve your self-presentation and communication skills to get your dream job or earn a promotion. Build connections with others to aid your career development.
Course Topics:
Introduction
Introduction to the course.
The 21st century job market: challenges and opportunities.
Finding your ideal vacancy.
Writing an Irresistible Resume
Your resume: culture and content.
Designing your resume.
Showcasing your skills.
Resume Example
Creating a compelling cover letter
Your cover letter: culture and content
Personalizing your cover letter
Alternatives to cover letters
Cover Letter Example
Strategies for Interview Success
The purpose of the interview: a 'blind date'
Outstanding responses to standard questions (part 1)
Outstanding responses to standard questions (part 2)
Winning responses to non-standard questions
Conclusion
Course conclusion
Final questionnaire
Course Feature:
After completing this course, you will know how to stand out from the crowd, how to make a great first impression and how to highlight your strengths. Step by step, you will learn:
How to find your ideal vacancy.
How to construct a resume/CV targeted for your dream vacancy.
How to compose a cover letter that makes a connection.
How to strategically prepare for a successful job interview.
Certification:
Once after the training you receive course completion certificate.
Who can Attend?
Anybody who is interested in learning Career Planning Skills.