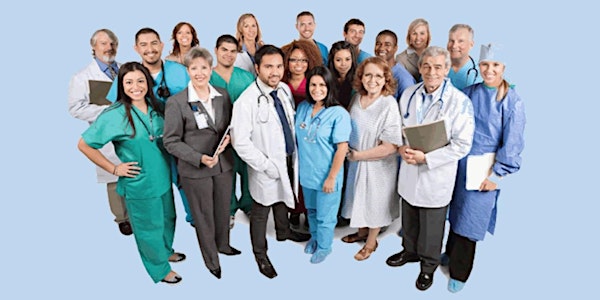 Career Transitions - International Health Professional Information Session
Are you a health professional trained outside Canada and a resident of Ontario? If you are, this program is for you!
About this event
Learn how Career Transitions can help you find work in the Canadian health care industry or transition to a new field. (Please note: You must be a resident of Ontario to participate)
CT-IHP is a specialized program created for international health professionals like yourself to improve your employability in the Canadian unregulated health sector and guide your career plan. It is a partnership program between Catholic Centre for Immigrants (CCI) and World Skills Employment Centre, and some of the things you can hope to learn at the workshop are:
. Extensive knowledge of the Canadian health system
Knowledge to navigate the licensing system
Identifying your transferable skills
One-on-one assistance to put together a good resume, LinkedIn profile, and guidance with writing cover letter (specific to health sector)
Expansion of your network with professionals in your field
One-on-one support to develop an action plan that supports your goal etc
WHAT YOU WILL LEARN
Extensive knowledge of the Canadian healthcare
system and the Canadian labour market
Ability to market your skills to Canadian employers
Expansion of your network in the health care sector
In-depth training for successful job applications
interviews and retention
Understanding the Canadian workplace structure
Receive weekly job postings and job alerts
HOW IT WORKS
11 workshops over three week
200-page workbook packed with information
Facilitated by a seasoned employer with decades of experience in the Canadian healthcare sector
One-on-one support to build a detailed action plan
Post Workshop:
We will be available to assist with mock interviews for jobs/fellowships/residency, also share weekly job/internship/volunteer opportunities in unregulated health sector and other general employment counselling needs.
Where: Zoom (Link will be provided by e-mail)
Contact: Omneya at omneya@ottawa-worldskills.org or Ana at na.lopez@cciottawa.ca or